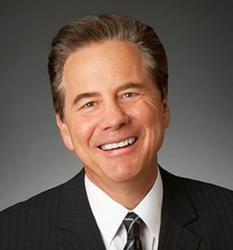 San Diego, CA (PRWEB) May 20, 2013
Students at Sweetwater High School in San Diego witnessed a staged car accident on Wednesday, all for the sake of learning about the dangers of driving under the influence. As NBC San Diego reports, students at the school were initially unaware of the event, and were led outside to witness the simulated accident.
According to NBC, the simulation was carried out by Every 15 Minutes, an organization dedicated to drunk driving advocacy and awareness. According to the organization's website, "The Every 15 Minutes Program offers real-life experience without the real-life risks. This emotionally charged program...is an event designed to dramatically instill teenagers with the potentially dangerous consequences of drinking alcohol and texting while driving."
The scene reportedly portrayed a student driving a vehicle after drinking, which ultimately resulted in the staged death of a teacher. Local firefighters and law enforcement officials took part in the simulation, demonstrating to onlookers what the aftermath of a deadly accident looks like.
National City police Sgt. Alex Hernandez told NBC that it's especially important to send this message as summer draws near, since more students are out driving in the summer months.
San Diego auto accident lawyer Jeff Nadrich believes that exercises like these are extremely beneficial. According to Nadrich, "DUI accidents are an all-too-common occurrence in San Diego County, and sadly, these crashes are often fatal. It's important to educate our youth about the dangers, and this approach really makes it personal and relatable."
Nadrich advises anyone who has been in an auto accident to seek the advice of a qualified attorney, like the San Diego auto accident lawyers at Nadrich & Cohen, LLP.
About Nadrich & Cohen: Jeffrey Nadrich is a San Diego auto accident lawyer with Nadrich & Cohen, LLP. The office is located at 2534 State Street, Suite 420, San Diego, CA 92101. Nadrich & Cohen handles all types of wrongful death and serious injury accident cases, including auto, truck, bus, motorcycle, and bicycle accidents, pedestrian collisions, boating accidents, dog bites, defective product cases and nursing home abuse. Victims are encouraged to call 1-800-718-4658 or 619-230-8830 for a free consultation with a Nadrich & Cohen attorney.
Source:
NBC: Staged Car Accident Highlights DUI Dangers; May 15, 2013