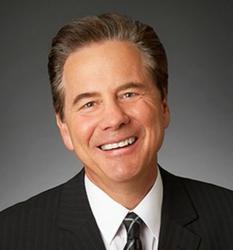 San Diego, CA (PRWEB) May 17, 2013
An 18-year-old driver is reportedly distraught after losing control of her vehicle in the San Diego area and crashing into a mother and her two children, this according to a report from NBC San Diego. The driver, Shanisha Smith, reportedly lost control of her vehicle at the intersection of 62nd Street and Acorn Street after reaching for a cup of coffee that had fallen from its console and rolled beneath the pedal.
According to NBC, one of the children was injured in the collision, suffering a fractured femur. Nobody else was seriously injured. Fire officials report that the driver jumped the curb and knocked over a fire hydrant before colliding with the pedestrians on the sidewalk. One child was pinned beneath the vehicle, and was promptly rescued by good Samaritans.
Smith's uncle told NBC that the young woman was so distraught over the attack, she was admitted into Sharp Hospital and later released. "She can't sleep this morning," Brian Ritchey told NBC. "She was having chest pains. She's saddened. She's terribly saddened."
San Diego auto accident lawyer Jeff Nadrich recently commented on the story. According to Nadrich, "Thankfully everyone is expected to be okay, but these types of cases are still heartbreaking for all involved. Distracted driving can have very serious consequences, and that's why we have laws that prohibit the use of cell phones, headphones and other devices that can inhibit a driver's awareness. But it's not just electronics that can create distractions. Simply looking away from the road for a few seconds can be deadly."
Nadrich urges anyone who has been the victim of an auto accident to contact a qualified personal injury lawyer for a consultation. "My San Diego law firm specializes is auto accident cases, and we're always offering free advice to car accident victims who need assistance."
About Nadrich & Cohen: Jeffrey Nadrich is a San Diego auto accident lawyer with Nadrich & Cohen, LLP. The office is located at 2534 State Street, Suite 420, San Diego, CA 92101. Nadrich & Cohen handles all types of wrongful death and serious injury accident cases, including auto, truck, bus, motorcycle, and bicycle accidents, pedestrian collisions, boating accidents, dog bites, defective product cases and nursing home abuse. Victims are encouraged to call 1-800-718-4658 or 619-230-8830 for a free consultation with a Nadrich & Cohen attorney.
Source:
NBC San Diego: Teen Driver Distraught Over Rolando Accident; May 11, 2013