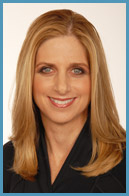 San Diego, CA (PRWEB) April 09, 2012
Allergic disease affects as many as 40-50 million Americans. During spring, many people with untreated allergic symptoms are unaware of how much better they can feel and see once their symptoms are properly diagnosed and managed. Most trees and grasses release pollen in the spring and summer. The warmer temperatures associated with climate change may be causing plants to grow faster, bloom earlier and produce more pollen. This results in longer allergy seasons, as well as increased allergy symptoms due to more pollen in the air. Additionally, some people might be more likely to develop allergies due to higher levels of pollen.
Allergens might be indoors as well as outdoors and many forget that eye make up and cosmetics can also be offending agents.
The most common allergic symptoms include, runny noses, itchy watery eyes with dark circles under them, scaling skin and wheezing during breathing. Allergies are the result of a chain reaction that starts in the immune system. How one's body defends itself, is controlled by your immune system.
"Becoming educated on what triggers one's allergies, is the key to helping people take an active role in treating their allergy issues," said Dr. Sandy T. Feldman of ClearView Eye & Laser Medical Center. Dr. Feldman recommends the below practical tips for minimizing symptoms this spring.

Avoid outdoor exposure, especially on high pollen count days
Avoid touching or rubbing your eyes.
Seek care of an immunologist/allergist to manage the whole body systems but of an eye doctor to manage the eyes.
Avoid wearing contact lenses.
Mild allergies may be treated with over the counter medicines but side effects of the eyes may worsen.
Take medications regularly as recommended by the doctors
As a leader in the field of ophthalmology, Dr. Feldman has participated in FDA clinical studies of custom LASIK. Currently, she is involved in studies of a new treatment to halt the progression of keratoconus, a disease in which the fitting of contact lenses can become challenging. In 2009, she was one of ten laser eye care providers in the U.S. to receive the Goldline Award as seen Forbes Magazine. In 2010, she was awarded the Silver Elite RealSelf award, and in 2011, she was awarded Top Doc San Diego, inducted into the prestigious American College of Ophthalmic Surgeons and was one of nation's 15 leading laser eye surgeons as seen in Newsweek magazine. Dr. Feldman is a member of the American Academy of Ophthalmology and American Society of Cataract and Refractive Surgery.
Clearview Eye and Laser Medical Center
6255 Lusk Blvd, Suite 100, San Diego, CA 92121
858.452.3937
http://www.clearvieweyes.com
1. (American Academy of Allergy Asthma Immunology)
2. http://www.epa.gov/research/gems/scinews_aeroallergens.html
3. http://www.nei.nih.gov/health/cornealdisease/#a