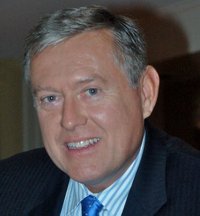 The firm handles cases that include personal injury matters, wrongful death, motor vehicle accidents, insurance bad faith, defective drugs, oilfield accidents and professional malpractice.
San Diego, California (PRWEB) December 15, 2011
The San Diego personal injury lawyers at the law firm of Morris and Associates hereby announce to the public that the firm has agreed to serve with other businesses and individuals as a sponsor for the ManKind Project and Habitat for Humanity 5k Walk/Run-a-Thon that's set to be held on Saturday, December 17.
This event is being held at De Anza Cove at Mission Bay this weekend, and participants can choose to walk the 5-kilometer course, run the course or both. Those participants will raise money for the distance that they travel on foot, and those donations will be used to serve the needs of Habitat for Humanity, a charitable organization that helps to provide shelter for those who are without homes.
The event is being organized by the ManKind Project, a charitable organization that promotes service to the community by helping those who are less fortunate. The organization does so by providing weekend events for members that train participants in how to live as better citizens and they help to organize events such as the one being held this weekend.
This upcoming event is being sponsored by several different entities, and the San Diego injury lawyers at Morris and Associates is proud to serve as a sponsor of the event that will help to raise money for those who need it.
About Morris and Associates
Morris and Associates is a law firm comprised of San Diego personal injury attorneys who serve clients by way of helping them with legal matters that include personal injury cases, wrongful death matters, motor vehicle accidents, pedestrian accidents, employment law, elder abuse and neglect and many other types of legal matters that require the help of experienced professionals.
# # #