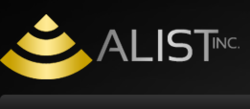 Many people are paying far more for their cable, phone and Internet than they should
San Francisco, CA (PRWEB) March 29, 2012
Paying too much for cable, phone and Internet? ALIST may be able to help. The San Francisco home entertainment specialist now offers an in-depth bill analysis to find areas people are being overcharged. ALIST customers are now saving as much as $40-$150 every month.
"Many people are paying far more for their cable, phone and Internet than they should," says Richard Tessi of ALIST Inc. "By bundling these services, we can help you save—even if you already have a bundle package from AT&T or Comcast."
ALIST provides a one-hour consultation session to get the pertinent information needed to provide a savings analysis. Consultees can then choose to have ALIST install the new package, and start realizing savings right away.
ALIST also offers a number of other home and business installation services that can be performed concurrently with the bundle setup, including new wiring, installing new Blu-ray players, rewiring TVs, installing new phones, and more.
For more information about saving money on utility bills, contact ALIST Inc. at (415) 878-1992 or visit http://www.alistinc.com.
About ALIST Inc.
ALIST Inc. is a Marin and San Francisco home theater, surveillance and security systems solutions provider. From concept to creation, ALIST Inc. offers comprehensive installation, maintenance, troubleshooting and repair services in a single solution technology systems integration firm.
ALIST Inc. was founded by Harrison Street, a technology systems expert who is passionate about making home life easier through smart technology. In only a few years, ALIST Inc. has become one of the top technology companies in the Bay Area.
The San Francisco home entertainment and technology solutions provider offers a wide array of home systems, including audio and visual, wired and wireless data network, phone and internet, lighting, surveillance, door and gate controls, and intercom and communication systems. ALIST Inc. offers the most affordable and user-friendly technology available. The process begins with a free comprehensive on-site evaluation and continues with service well beyond the initial equipment installation with service guarantees and ongoing follow-up maintenance.
ALIST, Inc. serves the San Francisco Bay Area, including the North Bay, East Bay and Peninsula. The San Francisco / Marin home entertainment, security, and technology professionals at ALIST Inc. can also travel or configure pre-built systems that a local installer can just plug in.