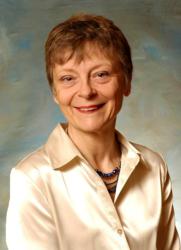 How work is structured, how it is rewarded, and how workplaces encourage employee engagement are all central to the profitability of firms and to the quality of the daily lives of working men and women
San Francisco, CA (PRWEB) January 10, 2012
PurposeWorks LLC and Whole Life Coaching are pleased to announce a new joint venture to better serve organizational clients in improving employee engagement and related productivity and profitability. The San Francisco business coaches have combined their respective competencies to create a highly effective approach assisting small- and medium-sized businesses build on business success, enhance business return on investment, and reduce employee turnover. On January 10, 2012, they will begin reaching out to both for-profit and non-profit organizations committed to improving their level of employee engagement. The initial focus will be the San Francisco Bay Area, where businesses have a reputation for adopting leading edge business improvement practices. Expansion into other domestic marketplaces is anticipated.
According to a McGill Institute for Health and Social Policy study, published in the Harvard Business Review in 2010, "How work is structured, how it is rewarded, and how workplaces encourage employee engagement are all central to the profitability of firms and to the quality of the daily lives of working men and women. Employees determine 90 percent of most businesses' profitability."
Large organizations have had the attention of larger consulting companies in the arena of employee engagement, but interested and motivated small- and medium-sized organizations have had less access to such resources. PurposeWorks LLC and Whole Life Coaching seek to expand the use of this powerful tool into smaller organizations so that everyone can benefit from improvements in this area.
Kathy Scheiern of PurposeWorks LLC and Thornton Prayer of Whole Life Coaching have 57 years of combined experience in Organizational Leadership, Information Technology, Accounting and Finance, Consulting and Coaching. They use proven tools and techniques to analyze and identify current levels of employee productivity, commitment and engagement. Their solutions are multi-faceted, scalable for small- and medium-sized organizations, and customized to ensure optimal results.
Gallup, which tracks engagement ratios as a macro-level indicator of organizational health, notes, "In world-class organizations, the ratio of engaged to actively disengaged employees is 9.57:1. In average organizations the ratio of engaged to actively disengaged employees is 1.83:1."
Gallup's analysis of the engagement ratio data draws a striking conclusion: "Gallup's latest meta-analysis (an analysis of data from more than 152 organizations) shows dramatic differences between top- and bottom-quartile workgroups on key business outcomes. Beyond the significant differences engaged workgroups show in productivity, profitability, safety incidents, and absenteeism versus disengaged workgroups, we have proven that engaged organizations have 3.9 times the earnings per share (EPS) growth rate compared to organizations with lower engagement in their same industry."
Increased employee engagement has been proven to increase the level of work productivity, resulting in higher levels of profitability. High levels of employee engagement are critical to the ongoing success of organizational initiatives and effective change management. However, this area of organizational effectiveness has not received the level of attention equal to its potential for positive impact. PurposeWorks LLC and Whole Life Coaching have the skills, tools, and experience to change all that – for the better!
For additional information about the partnership, contact Kathy Scheiern of PurposeWorks LLC at (415) 813-4199 or Thornton Prayer of Whole Life Coaching at (415) 240-7820.
About PurposeWorks LLC
PurposeWorks LLC is a leading edge San Francisco human resources consulting firm and executive coaching company. They assist individuals and organizations with their growth and transformation efforts. Specifically, they help people achieve ongoing success by introducing and supporting the development of competencies in skill sets such as values-driven leadership, trust building, and employee engagement. By balancing the importance of what is rational and readily measured with what is grounded in purpose and meaning, in integrity and trust, and in people and relationships, PurposeWorks LLC opens the doorway to next-level thinking and performance improvement for individuals and organizations.
Dr. Kathy J. Scheiern, owner and lead consultant for PurposeWorks LLC is a Certified Public Accountant who has over 25 years of international and domestic experience in providing performance improvement consulting to organizations and individuals. She holds a Ph.D. in Interdisciplinary Studies with a concentration in Organization Transformation, and a Master's of Science in Accountancy with an emphasis in International Business. She is a Certified Cultural Transformation Tools Consultant (providing values and cultural capital assessments and transformation support), and a Certified Systemic Constellation Work Facilitator (a tool for identifying and exploring unseen dynamics at work in organizational systems). As a San Francisco business coach, she has conducted numerous workshops on effective change processes, using a variety of tools and techniques to assist clients in transforming both their personal and organizational lives.
For more information about consulting in San Francisco or any of PurposeWorks' services, call (415) 813-4199 or visit http://www.YourBigBreakthroughCoach.com.
About Whole Life Coaching
Whole Life Coaching assists people to unleash their full potential. Founder Thornton Prayer assists individuals seeking optimal performance with purpose, clarity, continuous growth, and accomplishment. His professional background includes many years in a wide variety of small business and corporate environments and is enhanced by a comprehensive package of technical and business education.
His work experience combined with his in-depth training in multiple personal development programs enables him to provide a holistic perspective to understand and address the vital challenges and needs facing people today.
For more information about any of Whole Life Coaching's services, call (415) 240-7820 or visit http://www.wholelifecoaching.us/.
###