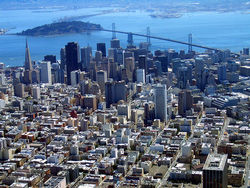 San Francisco, CA (PRWEB) October 22, 2007
BidClerk, the Construction Industry Search Engine, reported today that the following commercial construction projects are planning to go out for bid or start construction in the next 90 days in the San Francisco, CA, area. Businesses interested in providing services relative to these projects should visit BidClerk.com and reference the Project ID listed below to obtain direct contact information for each job:
Antioch, CA -- Costco, 2201 Verne Roberts Cir., 120,075-square-foot retail store, December 2007, $10 million. Project ID: 564472
King City, CA -- Pacific Valley Bank, 743 Broadway St., 2,160-square-foot modular bank facility, November 2007, $100,000. Project ID: 617544
San Jose, CA -- 24 Hour Fitness, 1610 Crane Ct., 22,000-square-foot fitness center, December 2007, $1.2 million. Project ID: 682625
Oakland, CA -- Jack London Gateway Senior Housing, 8th Street and Market Street, 56-unit senior housing complex, December 2007, $5 million. Project ID: 450452
Burlingame, CA -- 888 Airport Boulevard -- Office Shell TI, 888 Airport Blvd., 3,300-square-foot office fit-out, December 2007, $100,000. Project ID: 683570
BidClerk.com is the only Search Engine dedicated to providing businesses with in depth information on thousands of construction projects coming up for bids all throughout the United States. Our daily updates of commercial and residential construction project leads are available to contractors and businesses in related industries that are seeking bid opportunities. For more information on bidding construction projects in your area, visit BidClerk online or call 877-737-6482.
# # #