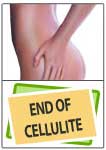 The program is completely customizable to your needs
San Francisco, CA (Vocus/PRWEB) May 03, 2011
San Francisco med spa Venus Bodywork has developed a series of powerful non-invasive treatment sessions utilizing the best body contouring spa equipment and techniques available from around the world. The BodyRedux™ program utilizes sophisticated aesthetic machines, all-natural body wrap products and finely tuned protocols to help women slim, shape and sculpt their bodies safely and without surgery. Through the month of May, clients can receive five sessions of BodyRedux™ for only $367.
"The program is completely customizable to your needs," says owner Miria Kutcher. It's just like exercising at the gym, the effectiveness of particular exercises (or, in this case, treatments) tend to decrease over time. So, you need to continually mix it up to get the best results. Our skilled staff will help clients develop a program that works best for their body type."
The Venus BodyRedux™ package includes the best of all of the different sessions available: Heccus Ultrasound from Brazil, Dermosonic from Spain, Sudatonic and Endermologie from France, and Clay Mineral / Cryotherapy body wraps. Any one of these treatment protocols can help women to achieve excellent results, but BodyRedux™ allows access to all of Venus Bodywork treatments in one simple package.
BodyRedux™ clients realize excellent detox benefits with the Sudatonic and Endermologie sessions, and they can address specific problem areas with the Heccus and Dermosonic treatments and body wraps to help contour, tone and hydrate the skin.
For more information about the discount on BodyRedux™ or any of Venus Bodywork's products or services call them at (415) 227-4322, view them on the web or http://www.venusbodywork.com or visit them at 862 Folsom Street in San Francisco by appointment.
About Venus Bodywork
Venus Bodywork was founded in 2004 and is a non-traditional spa that specializes in non-invasive weight loss and body shaping treatments from around the world. The med spa offers the women of San Francisco liposuction alternatives that produce equally impressive results at a fraction of the cost, risk, and without causing down time. Venus also offers skin care solutions and specialized waxing.
# # #