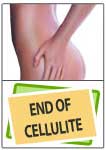 In a one-year clinical-outcome-study update published in the Aesthetic Plastic Surgery journal, 90 percent of participants reported an improvement in areas plagued by cellulite
San Francisco, CA (Vocus/PRWEB) June 03, 2011
Women moving from their 20s into their 30s often start to notice an unwelcome new development: cellulite. A combination of hormonal changes, aging connective tissue between skin and muscle, slowing metabolism, and genetic factors cause unsightly pockets of bumpy fat on thighs, rears and stomachs that resembles the texture of orange peels or cottage cheese. 80 to 90 percent of women will develop cellulite. While there is no permanent cure, there are several steps women can take to minimize the appearance of cellulite. Venus Bodywork, a non-invasive San Francisco med spa, offers tips on steps women can take to make their skin look young and firm again.
Food and Drink
The first step to reducing cellulite is improving diet. Reducing salt intake is the first step to take, according to an article in Elle Magazine. "Salt absorbs water and too much of it can result in your body retaining the water it consumes," the article says. Eating foods with more protein and fiber will help strengthen muscles. The article goes on to recommend eating foods high in bioflavonoids, such as tomatoes, cabbage and citrus fruits, to help strengthen capillaries and increase blood flow, which loosens fat deposits.
Fluids are also important. Drinking plenty of water will keep skin hydrated and flush out toxins. Elle also recommends drinking green tea; "a potent antioxidant, the herb has been shown to heighten the rate at which the body burns unwanted calories and fat."
Exercise
Exercise is an important step to reducing cellulite. According to Glamour Magazine, "A study found that 75 percent of women who did just 20 minutes each of cardio and strength training three days a week saw a dramatic reduction in dimpling after two months." Doing a variety of cardio exercises along with lunges, squats, weights, and stability training will help blast fat and tone muscle, reducing the appearance of cellulite.
Professional Treatments
For some women, especially women with a family history of cellulite, diet and exercise are just not enough. Try as they might, their stubborn cellulite won't go away, and it only gets worse with age. Cosmopolitan Magazine suggests trying Endermologie, "an FDA-approved machine-assisted massage technique designed to sleeken cellulite. It's said to break down the fat cells so that if and when they rebuild, they do so in a smoother fashion."
"In a one-year clinical-outcome-study update published in the Aesthetic Plastic Surgery journal, 90 percent of participants reported an improvement in areas plagued by cellulite," according to an article on Endermologie in Marie Claire.
Clients of Venus Bodywork have reported amazing results from the treatment. One Yelp reviewer said, "I exercise regularly and eat well and drink gallons of water but still had lumpy, jiggly thighs. I've used cellulite and slimming creams with minimal results at best and I felt like my legs made me look much older and I was embarrassed to wear short skirts, never mind a bikini. The treatments at Venus have just made all the difference."
For more information about ways to reduce cellulite, or any of Venus Bodywork's products or services, call them at (415) 227-4322, view them on the web or http://www.venusbodywork.com or visit them at 862 Folsom Street in San Francisco by appointment.
About Venus Bodywork
Venus Bodywork was founded in 2004 and is a non-traditional spa that specializes in non-invasive weight loss and body shaping treatments from around the world. The med spa offers the women of San Francisco weight loss treatments and liposuction alternatives that produce equally impressive results at a fraction of the cost, risk, and without causing down time. Venus also offers skin care solutions and specialized waxing.
###