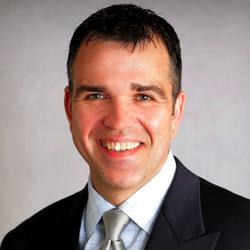 Listen to what people are looking for, be smart about it, find the right things, be aggressive about it and get the job done
San Francisco, CA (PRWEB) February 14, 2012
James Wavro, of J.Wavro Associates, was recently the subject of a profile in the San Francisco Apartment Association Magazine, the trade publication for the San Francisco Apartment Association (SFAA). The profile tells the story of how Wavro found success by never letting an opportunity pass him by. From entry-level sales in Philadelphia to starting his own property management firm in San Francisco, Wavro has paved his own way and carved out a niche working for both tenants and landlords to lease unfurnished units.
As the San Francisco Apartment Association Magazine article tells the tale, after graduating from Wharton, Wavro was working in sales in Philadelphia when a fellow alumnus offered him an executive assistant role that exposed Wavro to high-level executives and showed him the secondary mortgage world.
In the late '90s, Wavro and his future wife headed west to San Francisco, where he attempted to start a dot-com. When that didn't work out, he went back into real estate, this time landing a job leasing luxury rentals. Wavro had found his calling: by his second month on the job, he was making the entire department's quota all by himself.
"By the third month, I did it by one and a half; by my fourth month, I had more than doubled it; by my fifth month, I had almost tripled it; and by my sixth month, I had more than quadrupled the departmental goal. I had brought in over $50,000 in a month in gross commissions," he told SFAA Magazine editor Emily Landes.
In 2003, he founded J.Wavro Associates with the idea of filling the need for leasing unfurnished apartments. The firm focuses on helping landlords of San Francisco rental properties avoid the headache of showing units and dealing with San Francisco's labyrinthine tenant rules, and matching tenants with the right apartment. J.Wavro Associates has become respected by both landlords and tenants for getting units filled quickly and always being honest about the perks and downsides of any unit.
"If something's not perfect, you're not going to hear, 'This is perfect'. I'm not going to run and bake bread and turn on all the lights and hide things about the property that are going to be potential problems for the tenant," said Wavro. "The drama is not worth it on the backend."
Wavro credits his success to listening closely to what tenants want and going after it. His modus operandi is to "listen to what people are looking for, be smart about it, find the right things, be aggressive about it and get the job done."
For more information about James Wavro's history, methodology, and future plans, read the SFAA Magazine article at http://www.sfaa.org/december2011/1112_talkingbusiness.html.
San Francisco Apartment Association Magazine provides news about San Francisco real estate to San Francisco Apartment Association members. The trade association, one of the largest in the state, has been providing advice and education to apartment owners since 1917, and now has nearly 3,000 members.
About J.Wavro Associates
J.Wavro Associates is a group of licensed real estate professionals specializing in rental property leasing and executive relocation in the San Francisco Bay Area. They specialize in helping to lease rental properties, and have an extensive corporate and private network that allows them to consistently attract suitable tenants. Their Bay Area executive relocation specialists offer rental assistance to people looking to move to the Bay Area or locals looking for a new home. The real estate professionals of J.Wavro Associates can provide a wealth of knowledge on a particular neighborhood or neighborhoods of interest to clients. They will also identify specific properties that fit the client's exact needs and budget. As part of their executive relocation service, J.Wavro Associates will arrange appointments, provide property tours and assist in lease negotiations.
J.Wavro Associates employs more than 20 licensed real estate professionals who specialize in rental property leasing and executive relocation service in the San Francisco Bay Area. Their leasing and property management services help property owners enjoy the profit from their rental investments without any of the hassle. Their relocation specialists save renters time and money by quickly finding the right apartment to fit their needs.
J.Wavro Associates serves the City of San Francisco and other Bay Area locations including the South Bay and Marin.
For more information about J.Wavro Associates, call them at (415) 675-8804 or visit them on the web at http://www.jwavro.com.
###