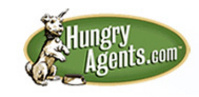 St. Louis, MO (Vocus) October 31, 2009
HungryAgents.com, the real estate web site that allows home buyers and sellers to have San Francisco discount REALTORS® offering Full Service bid for their business, has created an online interactive real estate commission savings calculator. This allows home buyers and sellers to quickly and easily see just how much they can save on San Francisco real estate commissions with the discount realtors on HungryAgents.com. San Francisco REALTORS® are discounting commissions on the real estate web site HungryAgents.com to new lows in order to attract home buyers and, and now prospective real estate buyers and sellers can see how much this savings will mean on the home they wish to buy or sell in dollars and sense.
The current average real estate commission bid in San Francisco for sellers registered with HungryAgents.com is only 4.32%. HungryAgents.com member discount REALTORS® in San Francisco are currently bidding to rebate an average of 25.21% of the buyer's agent commission to the home buyer at closing. This can represent a savings of thousands of dollars in real estate commissions to both buyers and sellers. In many cases, sellers registering with HungryAgents.com are using the savings to price their homes for immediate sale and still receive the same net amount from the sale of their home. REALTORS® also win new business without expensive ongoing advertising.
About HungryAgents.com
HungryAgents.com matches buyers and sellers with San Francisco REALTORS® in their area who provide full service and are ready to reduce their real estate commission to compete for the home buyers' and sellers' business. Through a network of more than 9,000 registered REALTORS® nationwide, HungryAgents.com provides an online portal allowing buyers and sellers to register with HungryAgents.com for free, entering type, price range and general location of the property they wish to buy or sell, while still preserving their privacy. Prospective buyers and sellers are able to not only view member REALTORS®' bids but also read agent bios and additional information that may be helpful in choosing the right REALTOR® for their needs. The contact information of the buyer or seller is held privately by HungryAgents.com while the general information regarding the property is sent to the registered REALTORS® in that area. Our member discount REALTORS® review the transaction information and then bid for the business by REALTORS® offering reduced real estate commission rates to home sellers and for buyers the percentage of the total buyer-side commission they are willing to return. (Rebate offers void where prohibited. In some states offer is restricted to a credit at closing.)
###