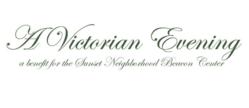 San Francisco, CA (Vocus/PRWEB) April 08, 2011
Everyone is invited to an elegant and lively night of wine, hors d'oeuvres, music, and a silent auction to celebrate the 15th anniversary of the Sunset Neighborhood Beacon Center (SNBC) on Saturday April 9th from 8 to 11 pm. Speakers will include Richard A. Carranza, Deputy Superintendent of the San Francisco Unified School District, Hydra Mendoza, San Francisco Board of Education President, 12th District Assembly Member Fiona Ma, District 8 State Senator Leland Yee, and San Francisco Mayoral Candidate Phil Ting.
Hors d'oeuvres will include chicken satay with peanut dipping sauce, gourmet sliders, spanikopita, gazpacho cups, phyllo mushroom baskets, smoked salmon cucumber rolls, vegetarian Spanish tortillas, cheese and quince bites, shrimp with cocktail dipping sauce, fruit tartlets, and chocolate treats. Beer will be served, as well as wine and wine cocktails courtesy of Barefoot Wine & Bubbly.
The celebration will be held at historic Victorian Zellerbach Mansion located at 1550 Fell Street in San Francisco and is hosted by Bonnie Spindler, the San Francisco Victorian house specialist, and the Friends of SNBC. Attire is cocktail or business casual. Tickets can be purchased at snbc.org.
For more information about the celebration or San Francisco real estate contact Bonnie Spindler by phone at (415) 474-4445, or visit her website at bonniespindler.com.
About SNBC
The Sunset Neighborhood Beacon Center (SNBC) has provided services to 15,000 children, youth, and families in San Francisco's Sunset District since 1996. All programs and services offered by SNBC are free.
Approximately 700 youth attend daily afterschool programs at one middle school and four elementary schools in the Sunset District. Youth receive academic support and engage in a variety of enrichment and recreational activities through project-based learning clubs. For more information about SNBC, visit their website at http://www.snbc.org.
# # #