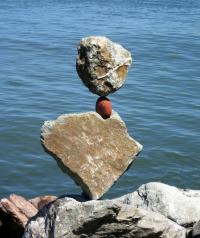 Addressing deep challenges requires a holistic approach, including body, mind, and spirit.
Oakland, CA (Vocus/PRWEB) March 02, 2011
Prime Potential® is a powerful, life-changing process that assists people in identifying what is in their blind spot and metaphorically "locking up" a person's system. Its revolutionary technology assists the nervous system to release core constrictions, which are not just in the mind or thinking, but stored in the body.
Ken says, "Every constriction is actually located in a person's nervous system and when they release these blocks at the cellular level, profound changes occur. Whether someone feels like their energy, creativity or passion is being crushed, or they feel trapped, lost, or overwhelmed, it's all logged in the nervous system."
Clearing these constrictions, so the whole physical and emotional system can run smoothly, is the focus of Prime Potential®.
"Addressing deep challenges requires a holistic approach, including body, mind, and spirit," said Guzzo. "This approach must be more than mere philosophy—it must extend to application and life-long integration.""
Prime Potential® is designed to activate life-altering transformation that helps people identify and move beyond core constrictions which negatively affect their current health, well-being and performance. Over the course of a three-month period Ken facilitates individuals releasing past and present blocks that have been getting in the way of them living a life of confidence, joy and ease.
"Since the first session with Ken I have found myself excelling at work, becoming one of the top sales representatives in my company; top 5 in the country out of 500," says Daniel O'Rourke.
The outworking, or effect of this kind of deep work is a profound shift in the way in which people are able to approach life, and work through the myriad of issues that daily life presents with ease and grace.
Once benchmarks have been established there is a thorough explanation of how the client has been sabotaging themselves, and what fears are driving the sabotage pattern. It is from this point that Ken Guzzo and client work together to identify the specific fears locked in the nervous system.
They then clear those fears, releasing the constrictions that have been jamming the system. Explained in more detail in the Psychology of our Work, the nervous system is like a personal, internal security system, and the alarm, once triggered, stays on alert watching for anything that may pose a threat. Having been cleared, the system is free to establish a new foundation from which to operate. All of this occurs in the first session.
"After 30 years of personal growth practice, I thought I'd experienced it all," said Bill Chalmers. "Prime Potential® blew this myth completely out of the water. What a profound, life-altering, confronting, uprooting, belief-busting way to live life! Delightful and wonderful...always revealing and sometimes disturbing...and ongoingly inspiring, invigorating, and revitalizing. Thank you!"
For further inquiries about Prime Potential®, or any other the other programs that Bay Area Non Smoking Center offers please contact them by phone at (800) 635-8150, or visit them at their website http://www.nonsmokingcenterbayarea.com, to book online.
About Bay Area Non-Smoking Center:
Bay Area Non-Smoking Center is a division of Ken Guzzo Enterprises, a self-improvement organization that specializes in helping people in the San Francisco Bay Area stop smoking, stop chewing tobacco, and release excess weight through advanced hypnosis and a ground breaking neurological process. Their other program is Prime Potential®.
Ken Guzzo is a certified Prime Potential Facilitator, smoking cessation specialist, certified master hypnotist, medical & dental hypnosis specialist and certified NLP practitioner. Bay Area Non-Smoking Center is located in Oakland and has helped over 2,000 clients in the Bay Area and San Francisco stop smoking.
# # #