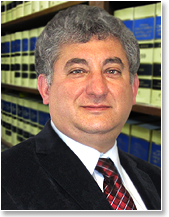 Protecting the Rights of Victims and Their Families Since 1978
San Jose, CA (PRWEB) February 09, 2012
The San Jose, CA Law Office of Robert B. Kopelson recently launched its website, providing a valuable online legal resource to current and potential clients.
The site offers helpful information to remove some of the fear and uncertainty from the legal process, including basic information on California personal injury law.
"The site is designed with the public's need for information in mind. We hope people will use it as a resource to answer their initial questions, and then contact us if necessary for more in-depth, personal assistance and representation."
Website visitors will learn how the experience and personal attention of the Law Office of Robert B. Kopelson can assist them with their legal issue. The firm has developed a reputation for maintaining high ethical standards while aggressively representing clients in Personal Injury legal matters, in San Jose, and elsewhere throughout California.
About the Firm
Robert B. Kopelson is widely respected and successful in personal injury law. He combines a reassuring demeanor and personal attention with an aggressive drive and sense of justice. The result is a lawyer who sensitively guides the injured and their families through the emotional upheaval that follows an accident and who generates exceptional outcomes for them.
Since 1978, the Law Office of Robert B. Kopelson has:

Resolved over fourteen hundred cases
Earned a reputation for professionalism and remarkable wisdom
Trusted attorney Robert B. Kopelson has been serving clients for 34 years in San Jose and throughout California.
For more information about the firm, please visit their website. For the website contact page, click here or call (408) 293-4000.
###