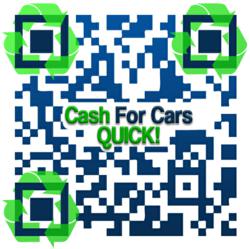 Get the most cash for your car or truck from Cash for Cars Quick!
San Jose, CA (PRWEB) July 05, 2012
San Jose is the latest city in U.S to join the nationwide effort to save the natural environment from the perils of indiscriminate junking of old vehicles. The recent introduction of eco-friendly vehicle disposal service from Cash for Cars Quick in the city is believed to have played a significant part behind this. Junking of old vehicles has always been one of the leading causes for large scale pollution since many years. The regulatory authorities in the country have now come up with stringent guidelines for disposal of wastes generated from these cars and trucks. Cash for Cars Quick and its affiliates are one of the few companies that offer old car disposal service following all these guidelines for treatment and recycling. To know more about eco-friendly disposal of junk cars and trucks, please visit http://cashforcarssanjose.cashforcarsquick.com/.
Within less than a month in San Jose, the company has set up a robust service network in conjunction with their partner companies to offer comprehensive treatment facilities for the wastes generated from abandoned cars. The company is excited to see how quickly the word has spread about the fast cash for cars San Jose service. The regulatory authorities judge the discharged fluids in terms of several parameters like oil and grease, biochemical oxygen demand, chemical oxygen demand, total dissolved solids, pH, total suspended solids, etc. Cash for Cars Quick ensures that the discharged wastes are within the allowable limits as set by the competent authorities. Previously, the car owners in the city did not have an option to avail this type of advanced disposal of their vehicles. However, the advent of Cash for Cars Quick has made them more responsible about protecting the nature and its resources in this region. To learn more visit http://www.facebook.com/CashForCarsSanJose
Apart from minimizing the damage on the environment, the company also recycles the reusable components and spares in junk cars and trucks. The vehicle owners are offered best price guarantee by the company for all types abandoned cars and trucks. The company is always trying to get its customers the most cash for the vehicles by beating its competitors on price. Talking about the service offered by the company, one of their customers in San Jose says, "Their arrival in our city is great news for us. I have sold two of my old cars to them. Apart from excellent price, they also offer fantastic service to their customers".
About the Company: Cashforcarsquick.com is a growing cash for junk cars service that provides junk car recycling and provides high return to the car and truck owners in San Jose California and throughout the United States. The company and its partners follow environment friendly disposal practices to safeguard the future of the planet. To learn more about Cash for Cars Quick visit their website.
Contact:
William Leonard
Phone: 888-862-3001
Email: info(at)cashforcarsquick(dot)com