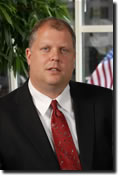 (PRWEB) April 10, 2012
In the California Criminal Court system, defendants who face felony criminal charges who also have prior felony convictions in their past often face the prospect of severe penalties under the California Three Strikes law.
In a recent case handled by the criminal defense attorneys from the San Jose office of Summit Defense Attorneys, the defendant had a prior conviction on his record that was considered to be a strike. Consequently, he was facing a minimum 10-year state prison sentence for an assault case unless he could convince the court to not count the prior conviction. Thanks to the work of his lead San Jose criminal attorney Richard Weese, that is just what happened.
According to court documents, Mr. Weese filed a Romero Motion which is a legal brief that, through argument, attempts to "strike the prior strike." A Romero Motion is authorized by California Penal Code 1385. The goal of a Romero Motion is to convince the court to use its judicial discretion to look at the individual circumstances of the case. If the court agrees with the Romero Motion, it will disregard the strike prior and act as if it does not exist. These motions are not easy to win and the San Jose District Attorney's office strongly opposed the motion and was unwilling to negotiate.
However, Mr. Weese persisted and the Romero motion was ultimately granted by the court. He successfully negotiated a sentence for his client that resulted in no additional jail time with probation and credit for time served, according to court documents. The relieved client was released on the date of sentencing and is currently back to normal life.
Under the three strikes law, a person who already has one strike conviction faces double the usual prison time on a second conviction. Those who already have two strikes on their record face a sentence of 25 years to life. That sentence can be imposed for any felony, not just a violent one.
Some San Jose criminal attorneys, including the attorneys at Summit Defense, believe that this law can be overly harsh. In some circumstances, the law can send people convicted of relatively minor nonviolent offenses to prison for life.
Approximately one quarter of the inmates in California's crowded state prisons are serving time on nonviolent offenses due to the three strike program. Criminal defense attorneys like Mr. Weese will continue to battle the system to fight for clients' rights and reduce these staggering numbers.
ABOUT:
If you have been charged with a crime and need legal support, contact a San Jose criminal attorney from Summit Defense Attorneys. Our goal is always the complete dismissal of charges. Avoiding prosecution and jail is possible with the help of our experienced team of legal experts. To contact our office, go to http://www.summitdefense.com, call (408) 333-9622, or visit our office at 2570 N. 1st Street, 2nd Floor, San Jose, CA 95131.