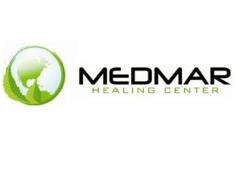 The inability to meet the needs of the patients will lead to an inevitable return to the black market for many individuals.
San Jose, CA (Vocus/PRWEB) May 12, 2011
As reported by Mercury News, on Tuesday, April 19th, the San Jose City Council passed an ordinance mandating that all marijuana distributed by a San Jose medical marijuana dispensary must be grown on site. San Jose medical cannabis provider MedMar Healing Center says this will place a de facto ban on most medical marijuana dispensaries in San Jose, and those dispensaries that do have the space and extensive resources to manage an on-site cannabis garden will not be able to maintain the current level of quantity, quality or diversity of medical cannabis. In addition, hosting all production in-house will greatly increase the security risks to any given cannabis collective.
In a letter to Chuck Reed, the Mayor of San Jose, MedMar President Douglas Chloupek raises concern about the repercussions of the new ordinance.
"The large facilities that do have enough space and power to attempt some amount of on site production will still have to drastically reduce the selection and availability of all types of medical cannabis products. This inability to meet the needs of the patients will lead to an inevitable return to the black market for many individuals."
Further crippling the legal medical marijuana dispensary markets, the main provisions of the ordinance allow only 10 total medical marijuana dispensaries (2 max per district); all medicine must be grown on site; and dispensaries can only be located in four zones: light industrial, commercial general, downtown primary commercial and combined industrial commercial.
These conditions will send patients back to the black market to gain access to the medication they need, while making remaining dispensaries the targets of theft, warns Chloupek. "Without a large production garden on site, the incentive level for theft is far less because cannabis can be stored in a safe, whereas budding plants cannot."
MedMar Healing Center is capable of being 100% compliant with the new city ordinance, but they hope for a reduction in the percentage of product that is mandated to be grown on site because they believe the ruling will discourage patient connection to the growing process. Exclusive on-site cultivation directly contradicts both SB 420 and the entire closed loop operation model. If cooperatives grow exclusively on site, patients have less involvement in the collective cultivation model.
Ultimately, this City Council ordinance affects all San Jose medical marijuana patients, changing where they can go to find the medicine they need, the quality of product they have access to and the level of safety they will experience.
For more information about MedMar's concerns regarding the San Jose City Council ordinance, or to learn more about any of MedMar Healing Center's products and services, call (408) 426-4400 or visit http://www.sjmedmar.com. MedMar is located at 170 South Autumn Street in San Jose.
About MedMar Healing Center
MedMar Healing Center is a San Jose medical marijuana dispensary, acting as an easily accessible resource for Bay Area medical marijuana patients. We are a community-based San Jose medical cannabis club centrally located in downtown San Jose, only blocks from the San Jose Sharks home, HP Pavilion. We are close to major freeways and thoroughfares, and we are located near all the major public transit options, including Diridon Station.
MedMar provides the community of San Jose medical marijuana in many forms, including flowers, hash, edibles, and concentrates. MedMar Healing Center tests each of their strains of medicine for a Cannabinoid profile, which helps their knowledgeable staff recommend the best medicine for the diverse ailments of each client.