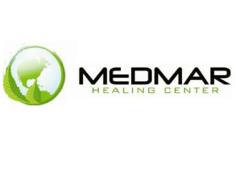 This extreme measure will make it practically impossible for any of the existing dispensaries to continue operation. No other business in America is forced to have 100% of production and sales on site
San Jose, CA (PRWEB) October 24, 2011
The San Jose City Council ordinance, which was ratified on September 27th, puts strict new limitations on medical marijuana in San Jose, including limiting the number of dispensaries to ten, changing zoning allowances, and requiring all dispensaries to grow medicine and create medicated products onsite. The ten dispensaries will be licensed on a first-come, first-serve basis, rather than on a quality-based scale.
"This extreme measure will make it practically impossible for any of the existing dispensaries to continue operation. No other business in America is forced to have 100% of production and sales on site," points out Doug Chloupek, founder of San Jose medical cannabis dispensary MedMar Healing Center. "It will result in just a few huge dispensaries, chosen for their speed of application rather than their merits, to serve the needs of the thousands of San Jose residents who seek access to safe, clean medicine."
San Jose marijuana dispensary MedMar Healing Center is encouraging San Jose residents concerned with ensuring that their neighbors suffering serious ailments do not have to turn to the streets to get the medication they need, and with upholding California's laws supporting safe access to medicinal marijuana, to sign a petition blocking the City Council's unworkable new ordinance and allow the community the chance to unite and come up with better policies that work for everyone.
The Citizens Coalition for Patient Care (CCPC), a coalition of dispensaries, growers, and marijuana advocacy groups, is taking action to get the 30,000 registered voter signatures needed by October 29th to prevent the ordinance from being enacted. MedMar encourages concerned San Jose citizens to visit http://www.ccpcsj.org/, the website of CCPC San Jose, for information about the ordinance and actions they can take to stop it.
"Please sign the petition to halt this ordinance if you want to support safe access to medication, avoid a rise in crime, and prevent the City from losing millions in tax revenue," asks Chloupek. "We are not against regulation, but this particular ordinance will have negative consequences that will be felt by residents of San Jose."
If the new ordinance succeeds, San Jose stands to lose an estimated $3.5 million in tax revenues, money that would go to fund essential City services including police, fire, emergency response, street maintenance, pothole repair. "This ordinance shows the City Council's blatant disregard for the public's interest. At a time when San Jose is struggling to fund basic services, eliminating millions in tax revenue is harmful to the City and its residents," says Chloupek.
By closing down over 90% of its medical marijuana dispensaries, the City of San Jose will also be instantly cutting as many as 1,500 jobs. "At a time when unemployment is rampant, commercial space stands empty, and San Jose struggles to close its budget deficit, purposely closing down small businesses and leaving people unemployed is counterproductive, to say the very least," notes Chloupek.
By reducing the allowed dispensaries to just ten and requiring that they produce all medicine onsite, San Jose is also risking federal backlash, says MedMar. San Jose is going against previous precedent set in Oakland. Last year, Oakland tried to limit medical marijuana growing to four large operations in the city, but the federal government came out heavily against it, making Oakland back down.
For more information about the petition to stop the new ordinance from being enacted, or to learn more about any of MedMar Healing Center's products and services, call (408) 426-4400 or visit the San Jose cannabis club online at http://www.sjmedmar.com. MedMar is located at 170 South Autumn Street, San Jose, CA 95110.
About MedMar Healing Center
MedMar Healing Center is a San Jose medical marijuana dispensary, acting as an easily accessible resource for Bay Area medical marijuana patients. They are a community-based San Jose medical cannabis club centrally located in downtown San Jose, only blocks from the San Jose Sharks home, HP Pavilion. They are close to major freeways and thoroughfares, and are located near all the major public transit options, including Diridon Station.
MedMar provides residents of San Jose with medical marijuana in many forms, including flowers, hash, edibles, and concentrates. MedMar Healing Center tests each of their strains of medicine for a cannabinoid profile, which helps their knowledgeable staff recommend the best medicine for the diverse ailments of each client.
# # #