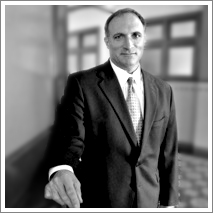 NEW BRAUNFELS, TEXAS (PRWEB) February 07, 2013
The Kyle Law Firm is providing a coach for the spring seasons of New Braunfels Little League and New Braunfels boys' and girls' soccer.
The firm's founding partner, Matt Kyle, will coach teams in each of the leagues this season.
This won't be his first season coaching. He has been a coach for soccer and little league in the past, and coached tackle football through the TEAM foundation last fall. Previously, he was a boys' basketball coach for five seasons.
"I believe in the power of team sports to help children learn to work cooperatively and become good sports," Kyle said. "Team sports teach the youth in our community to focus on achieving their goals. Kids who participate in sports like baseball and soccer learn to support one another when they win and when they lose. I volunteer my time as a coach because those lessons are important."
The Kyle Law Firm also sponsors a variety of youth sports teams in the New Braunfels area, including high school athletics, a community swim team, the TEAM football foundation and the New Braunfels Little League.
To learn more about the San Marcos car accident attorneys at The Kyle Law Firm, click here.
About The Kyle Law Firm
The Kyle Law Firm is a personal injury and criminal defense firm serving the I-35 corridor with offices in New Braunfels, Seguin, San Marcos and Austin, Texas. Matt Kyle, the firm's founding partner, has been representing clients in Central Texas for the last 20 years. He was named a Texas Monthly Super Lawyer in 2011 and 2012 and the firm has been chosen as a newspaper readers' favorite for Best Law Firm in New Braunfels three years running.
###