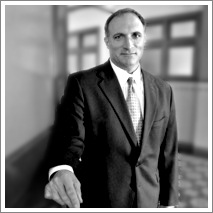 NEW BRAUNFELS, TEXAS (PRWEB) April 08, 2013
The Kyle Law Firm has hired Steve Harkins, a former prosecutor with the Comal County District Attorney's Office, to handle the firm's criminal case docket.
Harkins, a San Marcos criminal defense attorney, practiced criminal law for more than 10 years before joining the firm, spending eight of those as a prosecutor. As a felony prosecutor, Harkins tried murder, sexual assault and first-degree drug cases.
Harkins, who is board certified in criminal law by the Texas Board of Legal Specialization, said he chose to join The Kyle Law Firm because he had accomplished his goals as a prosecutor. While he was a prosecutor, Harkins often worked on cases defended by The Kyle Law Firm's lead partner, Matt Kyle, and said he always respected how Kyle cared for his clients.
"When a spot opened up at The Kyle Law Firm, I jumped at the chance," Harkins said. "By coming to work for The Kyle Law Firm, I have been able to continue to focus on my specialization in criminal law while being part of a great office."
Outside of the office, Harkins tries to help children avoid entering the criminal justice system by participating in the Big Brothers Big Sisters program.
"As a prosecutor, I saw time and time again how a person's life fails because of the negative role models they had as children," Harkins said. "I think mentoring is key to breaking those cycles."
About The Kyle Law Firm
The Kyle Law Firm is a personal injury and criminal defense firm in New Braunfels, Seguin, San Marcos and Austin, Texas. Matt Kyle, the firm's founding partner, has been representing clients in Central Texas for the last 20 years. He was named a Texas Monthly Super Lawyer in 2011 and 2012 and the firm has been chosen as a newspaper readers' favorite for Best Law Firm in New Braunfels three years running.
###