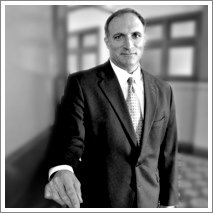 New Braunfels, TX (PRWEB) June 18, 2013
Matt Kyle, the founding partner of The Kyle Law Firm, accepted the Small Business Person of the Year award from the New Braunfels Chamber of Commerce at the end of May.
In an emotional acceptance speech, Kyle dedicated the award to his brother, Scott, who was in the audience that night. After the event, Kyle was congratulated in the New Braunfels Chamber of Commerce column in the New Braunfels Herald-Zeitung, the newspaper serving the New Braunfels area.
In honor of Kyle earning the award, the New Braunfels Chamber of Commerce engraved Kyle's name on a plaque that lists the winner of the award for each year since the award was created. The plaque has a permanent spot on the walls of the New Braunfels Chamber of Commerce offices.
"This award means a lot to me," Kyle said. "I've practiced law in New Braunfels for the last 15 years, and I'm so proud to be part of this community. It's great to see my involvement in the community honored in this way."
The New Braunfels personal injury attorney is a member of multiple civic clubs, sponsors a variety of youth sport organizations and is a chairman for the State Bar of Texas Disciplinary Panel. To learn more about Kyle, click here.
About The Kyle Law Firm
The Kyle Law Firm is a personal injury and criminal defense firm in New Braunfels, Seguin, San Marcos and Austin, Texas. Matt Kyle, the firm's founding partner, has been representing clients in Central Texas for the last 20 years. He was named a Texas Monthly Super Lawyer in 2011 and 2012 and the firm has been chosen as a newspaper readers' favorite for Best Law Firm in New Braunfels three years running.