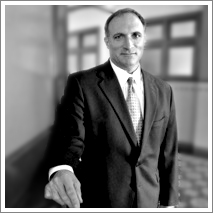 San Marcos, TX (PRWEB) June 19, 2013
Matt Kyle, one of the San Marcos Personal Injury Attorneys with The Kyle Law Firm, has been named Best Attorney by the New Braunfels Herald-Zeitung Readers' Choice Poll for the fourth year in a row.
The poll, administered by the New Braunfels Herald-Zeitung for 16 years now, surveys readers to determine which businesses provide the best services and experiences to people in New Braunfels and Comal County.
"I'm proud to serve the wonderful people of New Braunfels," Kyle said. "This honor felt great the first time, but being named Best Attorney for four years in a row is truly gratifying. I look forward to protecting the rights of clients in New Braunfels for years to come."
This honor comes just weeks after the New Braunfels Chamber of Commerce named Kyle the Small Business Person of the Year. To be eligible for the honor, Kyle had to own a company that had been in business for more than five years, have 50 or fewer employees, provide local services and participate in making New Braunfels a better community.
To make New Braunfels a better community, Kyle sponsors local youth athletic programs and a variety of other local charities and even gives of his time to provide coaching services to youth sports teams.
About The Kyle Law Firm
The Kyle Law Firm is a personal injury and criminal defense firm in New Braunfels, Seguin, San Marcos and Austin, Texas. Matt Kyle, the firm's founding partner, has been representing clients in Central Texas for the last 20 years. He was named a Texas Monthly Super Lawyer in 2011 and 2012 and the firm has been chosen as a newspaper readers' favorite for Best Law Firm in New Braunfels three years running.