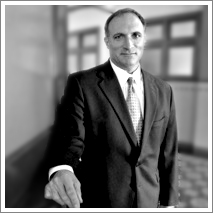 NEW BRAUNFELS, TEXAS (PRWEB) November 13, 2012
The Kyle Law Firm was a substantial sponsor for the TEAM Youth Foundation Football League in New Braunfels, Texas this fall.
The firm provided operating funds for equipment, coaching gear and other overhead costs for the league, which coordinates tackle and flag football for hundreds of youth players in the New Braunfels area.
The TEAM Youth Foundation provides children between the ages of 5 and 12 an affordable opportunity to play flag or tackle football or support the teams as a cheerleader. The sports are offered without regard to weight limits or other limitations. This year, the TEAM Youth Foundation had 28 football teams compete throughout the season.
"The TEAM Youth Foundation provides a great service to our community," said Matt Kyle, a San Marcos attorney at The Kyle Law Firm. "The organization teaches the kids in our area about teamwork and giving back to the community. They really help to develop the players into good community citizens."
The Kyle Law Firm's donation to the TEAM Youth Foundation is part of the firm's overall community impact strategy. The firm sponsors for many other local charities. Some of the nonprofit organizations the firm supports are the American Cancer Society, the Options for Women Center, Campus Crusade for Christ and local high school athletic teams.
About The Kyle Law Firm
The Kyle Law Firm is a personal injury and criminal defense firm in New Braunfels, Seguin, San Marcos and Austin, Texas. Matt Kyle, the firm's founding partner, has been representing clients in Central Texas for the last 20 years. He was named a Texas Monthly Super Lawyer in 2011 and 2012 and the firm has been chosen as a newspaper readers' favorite for Best Law Firm in New Braunfels three years running.
# # #