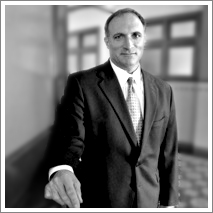 NEW BRAUNFELS, TEXAS (PRWEB) November 15, 2012
San Marcos attorney Matt Kyle has been named to the Top 100 Trial Attorneys list by The National Trial Lawyers Association.
By being named to this list, Kyle, the principal partner at The Kyle Law Firm, is now a member of The National Trial Lawyers organization, which provides networking opportunities, advocacy training and high-quality educational programs for trial lawyers.
Selection to The National Trial Lawyers Association is extended to civil plaintiff and criminal defense attorneys by special invitation based on superior qualifications, leadership, reputation, influence, stature and profile in the trial lawyer community. The organization limits its membership to the top 100 trial attorneys in each state.
"This organization finds the best attorneys in the nation and gives them a chance to learn from each other," Kyle said. "That's a powerful way to protect justice in our country. I look forward to attending the seminars and conferences to learn more about trial law from fellow attorneys and share the experiences we've had through all these years in criminal defense and personal injury."
This isn't Kyle's first accolade as an attorney, however. Kyle has been named to the Super Lawyers list for the last two years in both of his practice areas: criminal defense and personal injury. His firm, with offices in Austin, New Braunfels, San Marcos and Seguin, has been named the New Braunfels newspaper readers' choice winner for "Best Attorney" in 2010 and 2011.
To read more about the Kyle Law Firm, read the firm overview on The Kyle Law Firm website.
About The Kyle Law Firm
The Kyle Law Firm is a personal injury and criminal defense firm in New Braunfels, Seguin, San Marcos and Austin, Texas. Matt Kyle, the firm's founding partner, has been representing clients in Central Texas for the last 20 years. He was named a Texas Monthly Super Lawyer in 2011 and 2012 and the firm has been chosen as a newspaper readers' favorite for Best Law Firm in New Braunfels three years running.
###