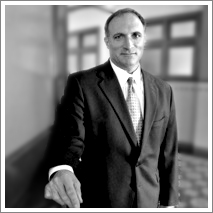 New Braunfels, Texas (PRWEB) January 08, 2013
The Kyle Law Firm is sponsoring the Landa Park Dolphins, a community swimming organization that serves the New Braunfels area.
The donation from the San Marcos accident attorneys will help the Landa Park Dolphins continue to offer low-cost competitive swimming for adults and children at the New Braunfels Aquatic Club's Olympic-sized swimming pool in New Braunfels. The Landa Park Dolphins participate in competitions through the USA Swimming Age Group Swimming Program and the Texas Amateur Athletic Federation Swimming Program.
"It's important to us to support the organizations in our area," said Matt Kyle, the founding partner of The Kyle Law Firm. "The Landa Park Dolphins teach the children and adults the importance of friendly competition and pursuing athletic excellence. They encourage their participants to try things outside of their comfort zone, such as swimming a mile at the end of the season, and by teaching people to do that, they make our community better. We're proud to support their endeavors."
The Kyle Law Firm also supports a variety of other athletic organizations in the New Braunfels and San Marcos areas, including the TEAM Youth Foundation football league, the New Braunfels Little League and local high school athletic teams.
To learn more about The Kyle Law Firm, click here.
About The Kyle Law Firm
The Kyle Law Firm is a personal injury and criminal defense firm in New Braunfels, Seguin, San Marcos and Austin, Texas. Matt Kyle, the firm's founding partner, has been representing clients in Central Texas for the last 20 years. He was named a Texas Monthly Super Lawyer in 2011 and 2012 and the firm has been chosen as a newspaper readers' favorite for Best Law Firm in New Braunfels for the last three years.
###