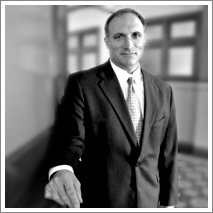 New Braunfels,TX (PRWEB) April 23, 2013
Matt Kyle, the founding partner of The Kyle Law Firm, has been named the Small Business Person of the Year for 2013 by the New Braunfels Chamber of Commerce.
Kyle found out he was awarded the honor during a surprise ceremony last week. According to the New Braunfels personal injury attorney, winning the award left him speechless, which is rare for an attorney.
To be eligible to win the award, the small business person must own a company that has been in business for at least five years, be a member of the New Braunfels Chamber of Commerce, have 50 or fewer employees, provide local goods and services and participate in making New Braunfels a better community.
"I'm so proud of this honor," Kyle said. "I love living in this area, and my community is very important to me. Being named as the Small Business Person of the Year is a fantastic distinction, and it's something I'll always remember."
Kyle regularly tries to improve the New Braunfels community. In the last few months, The Kyle Law Firm has donated to many local youth organizations, the Down Syndrome Association of South Texas, the American Cancer Society, Campus Crusade for Christ, local high school athletic teams and the New Braunfels Recreation Department. Additionally, Kyle coaches youth sports and sponsors local charitable events.
About The Kyle Law Firm
The Kyle Law Firm is a personal injury and criminal defense firm in New Braunfels, Seguin, San Marcos and Austin, Texas. Matt Kyle, the firm's founding partner, has been representing clients in Central Texas for the last 20 years. He was named a Texas Monthly Super Lawyer in 2011 and 2012 and the firm has been chosen as a newspaper readers' favorite for Best Law Firm in New Braunfels three years running.
###