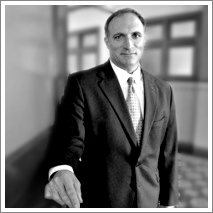 NEW BRAUNFELS, TEXAS (PRWEB) November 06, 2012
The Kyle Law Firm sponsored the T-shirt for the City of New Braunfels Recreation Department's second annual "Soul Searching ... Night Ramblings in the Comal Cemetery" event on Oct. 26 and 27 to raise money for the Comal Cemetery.
The event centered around a tour of the Comal Cemetery in New Braunfels. Participants in the tour visited seven selected gravesites, where a volunteer actor dressed in authentic period costume would act as the person at rest, sharing the narrative of the person's life.
The narratives were researched by the New Braunfels Cemetery Committee using archives, newspaper accounts and primary sources to provide an accurate story of the person's life. Through these narratives, the tour offered a glimpse of the early customs, attitudes and culture of people living in the New Braunfels area.
"This is a fascinating event," San Marcos lawyer Matt Kyle said. "Participants are offered the opportunity to learn the history of our area in a personal and moving way. The actors and script writers for the event work so hard to make the experience compelling, and, because of them, this event is a big success and a fun adventure for many in our community."
The Kyle Law Firm provides donations to many different New Braunfels area nonprofit organizations, including the American Cancer Society, Campus Crusade for Christ and local high school athletic teams.
To learn more about The Kyle Law Firm, click here.
About The Kyle Law Firm
The Kyle Law Firm is a personal injury and criminal defense firm in New Braunfels, Seguin, San Marcos and Austin, Texas. Matt Kyle, the firm's founding partner, has been representing clients in Central Texas for the last 20 years. He was named a Texas Monthly Super Lawyer in 2011 and 2012 and the firm has been chosen as a newspaper readers' favorite for Best Law Firm in New Braunfels three years running.
###