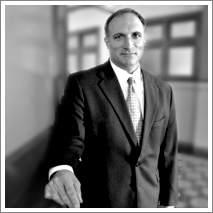 New Braunfels, TX (PRWEB) October 30, 2012
The Kyle Law Firm made a substantial donation to the Down Syndrome Association of South Texas earlier this month.
The San Marcos lawyers donated money to the organization in order to further its mission to provide services and support for children and adults with Down syndrome and their families in San Antonio and the surrounding areas. The firm was also a premier sponsor of the organization's October fundraiser, "Hoot N Holler."
With the money raised at the Hoot N Holler fundraiser, the Down Syndrome Association of South Texas provides services, support and education to parents and expectant parents of children with Down syndrome and children and adults with the condition.
"We truly believe in the services this great organization provides," said Matt Kyle, the lead attorney for The Kyle Law Firm. "By offering opportunities for those affected by this condition to foster friendships and offer support to one another, the Down Syndrome Association of South Texas makes a huge impact in the quality of life for people affected by Down syndrome."
This donation is part of The Kyle Law Firm's overall community impact strategy. The firm continues to sponsor many local charities in a substantial way. Some of the nonprofit organizations the firm supports are the American Cancer Society, the Options for Women Center, Campus Crusade for Christ and local high school athletic teams.
"It is part of our duty to give back to our community," Kyle said. "We love where we live and work, and we want to continue to make it a better place for everyone. These donations help to do that."
About The Kyle Law Firm
The Kyle Law Firm is a personal injury and criminal defense firm in New Braunfels, Seguin, San Marcos and Austin, Texas. Matt Kyle, the firm's founding partner, has been representing clients in Central Texas for the last 20 years. He was named a Texas Monthly Super Lawyer in 2011 and 2012 and the firm has been chosen as a newspaper readers' favorite for Best Law Firm in New Braunfels three years running.
###