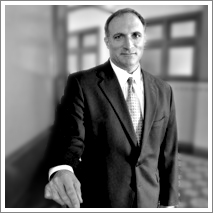 San Marcos, TX (PRWEB) November 21, 2012
Matt Kyle, the principal attorney at The Kyle Law Firm, filed a wrongful death and personal injury lawsuit in the 335th District Court in Bastrop County last month on behalf of a widow whose husband was killed while they were driving to Florida to celebrate their anniversary.
The lawsuit, case number 28755, alleges that the defendant, 17 years old at the time of the July collision, drove on the wrong side of the road while intoxicated, resulting in a head-on collision and serious injury to the plaintiff, with fatal injuries to her husband.
According to the petition, the plaintiff and her husband were transported to Brackenridge Hospital in Austin, Texas, where her husband died soon after their arrival. The plaintiff was transferred to another hospital for weeks more of care. The defendant was arrested at the scene for intoxication manslaughter and intoxication assault, according to the lawsuit.
According to court documents, the plaintiff is suing for past and future medical expenses, pain and suffering, impairment, inconvenience, loss of enjoyment of life, wrongful death of her husband and loss of consortium with her life mate, the case says.
"This case is beyond tragic," Kyle said. "Now, a husband and community pillar is dead at the age of 47. My client is inconsolable. She lost the love of her life. Her physical injuries only compound that loss, all due to the senseless acts of others."
The lawsuit states that because of the extreme degree of negligence the defendant allegedly exhibited and the staggering loss the plaintiff has endured, she is seeking no less than $2 million in punitive damages from the defendant.
This case is one in a long line of cases Matt Kyle has fought to preserve and pursue the rights of those who have suffered great loss due to drunk-driving accidents. To read more about Matt Kyle, click here.
About The Kyle Law Firm
The Kyle Law Firm is a criminal defense and personal injury law firm in San Marcos, Seguin, New Braunfels and Austin, Texas. Matt Kyle, the firm's founding partner, has been representing clients in Central Texas for the last 20 years. He was named a Texas Monthly Super Lawyer in 2011 and 2012 and the firm has been chosen as a newspaper readers' favorite for Best Law Firm in New Braunfels three years running.
###