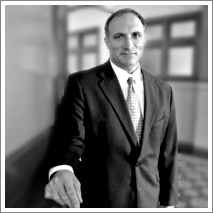 San Marcos, TX (PRWEB) December 27, 2012
The attorneys at The Kyle Law Firm contributed to the Shrine Circus earlier this month to defray the costs for disabled children to attend the circus in New Braunfels, Texas.
The circus offered children in New Braunfels the opportunity to watch the circus animals, including elephants, tigers and lions perform tricks, trapeze artists and aerialists perform their acts high in the air, clowns entertain the audience and dancers perform synchronized routines to bring smiles to every face in the crowd.
The San Marcos DWI attorneys at The Kyle Law Firm chose to donate money to the circus so disabled children in the New Braunfels area would not be kept from the event's entertainment due to money.
"Children have so much fun when they visit the circus," said Matt Kyle, the founding partner of The Kyle Law Firm. "We didn't want any children to miss out on the exciting and entertaining experience offered by the Shrine Circus, but we especially didn't want children with disabilities to miss this experience because of a lack of money. Children with disabilities deserve fun outings like going to the circus, and we're proud to be able to help that happen."
To learn more about The Kyle Law Firm's emphasis in personal injury and criminal defense law, click here.
About The Kyle Law Firm
The Kyle Law Firm is a personal injury and criminal defense firm in New Braunfels, Seguin, San Marcos and Austin, Texas. Matt Kyle, the firm's founding partner, has been representing clients in Central Texas for the last 20 years. He was named a Texas Monthly Super Lawyer in 2011 and 2012 and the firm has been chosen as a newspaper readers' favorite for Best Law Firm in New Braunfels three years running.
###