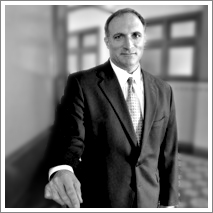 SAN MARCOS, TEXAS (PRWEB) November 01, 2012
San Marcos lawyer Matt Kyle of The Kyle Law Firm has been named to the Super Lawyers list in the September issue of Super Lawyers magazine by Thomson Reuters for the second year in a row.
Super Lawyers magazine names fewer than 5 percent of attorneys in Texas to this list. In order to be named to the list, an attorney must have reached a high degree of peer recognition and professional achievement in one or more practice area. Kyle was named to the list for both of his practice areas, personal injury and criminal defense.
"The Super Lawyers list helps people who are looking for an experienced and talented attorney," Kyle said. "By being so selective as to list only the top 5 percent, Super Lawyers recognizes some of the best of the best, and it's humbling to me to be included on this list. I fight hard for my clients' rights because they rely on me to, and it feels good to be recognized for that."
This isn't the only recognition of Kyle's achievements as an attorney, though. He was recently named to the nations Top 100 Trial Lawyers by the National Trial Lawyers Association, and his firm, with offices in Austin, New Braunfels, San Marcos and Seguin, has been named the New Braunfels newspaper readers' choice winner for "Best Attorney" in 2010 and 2011.
To read more about Matt Kyle, view his attorney profile.
About The Kyle Law Firm
The Kyle Law Firm is a personal injury and criminal defense firm in New Braunfels, Seguin, San Marcos and Austin, Texas. Matt Kyle, the firm's founding partner, has been representing clients in Central Texas for the last 20 years. He was named a Texas Monthly Super Lawyer in 2011 and 2012 and the firm has been chosen as a newspaper readers' favorite for Best Law Firm in New Braunfels three years running.
###