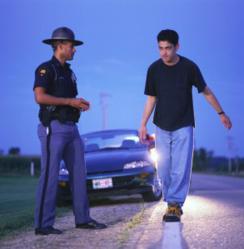 There are many police officers out there not adequately trained
San Mateo, CA (PRWEB) February 29, 2012
Drunk driving is a serious crime that is responsible for countless unnecessary deaths every year. The victims of intoxicated drivers can have their lives ended in the blink of an eye all because of irresponsible drinking and driving. However, the aggressive laws against drunk driving have their own victims. Sometimes the police make mistakes and heavy punishments land on the shoulders of innocent motorists with seemingly no recourse. In these cases, the support of an experienced DUI attorney is imperative.
Nafiz Ahmed is one such attorney resolutely determined to aid those who need representation in defense against California's sometimes unfairly severe laws. "Yes, sometimes the police make mistakes and those mistakes can ruin lives", says Mr. Ahmed. Armed with the knowledge he gained through his NHTSA qualifications in Standardized Field Sobriety Testing and Advanced Roadside Impairment Detection and Enforcement, Nafiz Ahmed said that he "can be even more aggressive defending my clients".
Mr. Ahmed has started off 2012 with qualifications in Standardized Field Sobriety Tests as well as a certificate in Advanced Roadside Impairment Detection, or "ARIDE". Having the same training in sobriety testing is powerful, but the certification in ARIDE gives him the edge.
"Not every police officer on the road has taken the 16 hour ARIDE training course, which focuses on driving while under the influence of drugs or other impairments.", notes Mr. Ahmed, who strongly believes this training gives him an edge in the courtroom. "There are many police officers out there not adequately trained in recognizing physical impairments that mimic 'impaired driving' and many are overzealous because of this lack of training."
Individuals charged with drunk driving in San Mateo County and the San Francisco Bay Area are urged to see the counsel of a DUI defense specialist right away. Ahmed and Sukaram are available to help you at (650) 241-3021.
About Ahmed and Sukaram, Attorneys At Law
At Ahmed and Sukaram, we understand that a conviction for a criminal offense can have a tarnishing and devastating effect on your otherwise law-abiding and respected life. Whether you are a student, or a young or well-established professional, we at Ahmed and Sukaram may be able help you to avoid the stigma of criminal charges. We have successfully defended over 2,000 clients and we want you or someone you know to be our next satisfied client.
###