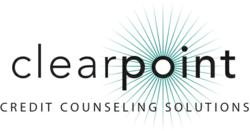 At a time when others are offering fewer local credit and housing counseling options, ClearPoint is making an extra commitment to San Diego consumers by expanding our service to this community.
San Diego, CA (PRWEB) February 07, 2012
ClearPoint Credit Counseling Solutions (CCCS) now serves the San Diego area from a new location near Fashion Valley. Local consumers will be able to access free credit and housing counseling, as well as a number of services and workshops designed to provide financial education to the community.
"San Diego consumers have benefited from our national resources via the telephone and Internet for many years," said Keith Combs, Director of ClearPoint's Pacific Region. "Now we are enhancing those services with a presence in this community to serve the need for increased local access to financial education."
The San Diego office is the newest branch among the non-profit organization's nine offices in California.
ClearPoint's new address is 2635 Camino del Rio South, Suite 101, San Diego, CA 92108. To speak with a consumer credit counselor for a free financial review and recommendations, at ClearPoint's new location, please call 877.877.1995 or get started online.
ClearPoint is a member of the National Foundation for Credit Counseling (NFCC), a system-wide accredited business with the Council on Better Business Bureaus, and a Housing and Urban Development (HUD)-approved housing counseling agency. Visit ClearPoint at http://www.clearpointccs.org or call 877.877.1995.
###