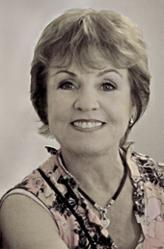 For many years I have enjoyed traveling the world.
San Francisco, CA (Vocus/PRWEB) May 25, 2011
Most people will never have the opportunity to see the valleys of Ethiopia or the ice caps of Antarctica in person, but now everybody can see them through the lens of San Francisco photographer Lee Baxter. Baxter has travelled the globe, from Mali to Mongolia to the Maldives, to capture exceptional images of the world's people, places and cultures. She most recently travelled and photographed Ethiopia and Antarctica and has posted her photographs on her website.
"For many years I have enjoyed traveling the world," said Baxter. "More recently, I have enjoyed seeing the world through my camera. In my gallery I can share my favorite places, and you can view some of my favorite subjects ranging from people to cultures, and wildlife to landscapes."
Traveling to Ethiopia in November of 2010, Baxter's photographs captured the country's unique and diverse geography and culture. Baxter traveled from the beautiful green Simien Mountains of the North to the desert of the southwestern corner of the country, shooting the entire way. From the great religious centers of Lallebella and Gondor, with their famous rock-hewn churches, to the primitive cultures of the tribal people of the Omo River Valley, no opportunity was missed.
Returning from Antarctica in January of 2011, Baxter hiked the famous chartered paths of Antarctica, following the route of renowned Anglo-Irish explorer Sir Ernest Henry Shackleton. The expedition extended to the Falkland Islands and the South Georgia Islands, as Baxter wanted to photographically preserve the images and the staggering beauty of one of the least visited and most remote locations on the globe.
Images from the San Francisco photographer's Ethiopia and Antarctica tour are available online at http://www.leebaxterphotography.com, and prints are available for display in businesses and restaurants.
To hear more about Lee Baxter's expedition to Ethiopia and Antarctica, call (415) 992-5817. To purchase prints, or for more information regarding any of Lee Baxter Photography's services, visit http://www.leebaxterphotography.com.
About Lee Baxter Photography
Lee Baxter Photography is a San Francisco photographer who provides professional photography services for Exotic Travel with a focus on unique tribal cultures and rare wildlife. Some of the most famous photos taken by Lee Baxter are her photos of the iconic cowboys of the American West. With over nine years of professional photography experience and a steady hand, Lee Baxter has provided dramatic photographs and beautiful composition for some of the most exotic locations and subjects from all seven continents of the Earth.
# # #