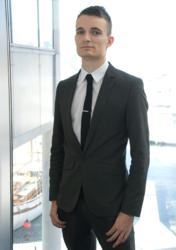 It was clear that there was no mental health specialist that could handle every recruitment eventuality with such a multi-disciplinary team
(PRWEB UK) 16 August 2012
As the only one of its kind in the sector, Sanctuary Mental Health has already received a welcome introduction for its support of the integrated care approach within mental health services.
Martin Salter, Team Manager of Sanctuary Mental Health, said: "After successfully supplying Qualified Social Workers and Approved Mental Health Professional's to mental health services within local authorities and the NHS for many years, it was clear that there was no mental health specialist that could handle every recruitment eventuality with such a multi-disciplinary team. Sanctuary Mental Health was created to provide a 'one stop shop' for hiring managers wishing to recruit any mental health professional for their service."
Sanctuary Mental Health is a preferred supplier to the NHS on the Government Procurement Service (GPS) framework and more than 170 local authorities and private organisations. With recruitment expertise as wide-ranging as the market itself, Sanctuary Mental Health supplies Registered Mental Health Nurses, Community Psychiatric Nurses, Registered Learning Disability Nurses, Social Workers, Advanced Mental Health Practitioners, Mental Health Practitioners, Care Coordinators and Mental Health Occupational Therapists.
Sanctuary's designated mental health consultants work closely with a variety of mental health employers, sourcing mental health professionals for Community Mental Health, Assertive Outreach, Crisis Resolution, Home Treatment, Liaison Psychiatry, Rehabilitation, Forensic and Learning Disabilities Teams, whether it's for prisons, secure units, private hospitals, NHS trusts, social services or charities.
The expertise invested in Sanctuary Mental Health reflects Sanctuary Personnel's dedication to best practice and commitment to deliver a recruitment service that supports the individual needs of each of its clients and candidates alike. In recognition of these needs, Sanctuary Mental Health works across sector boundaries to facilitate integrated practice, which has essentially become the way forward to help overcome the diverse and complex nature of mental health care.
Further details on Sanctuary Mental Health and current jobs available can be found on the website. Alternatively, a member of the consultant team can be contacted on 0800 046 1119.