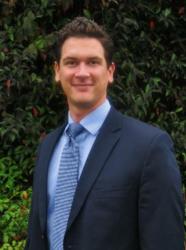 San Diego, CA (PRWEB) January 16, 2013
January is the time of year when many people begin implementing New Year's resolutions to create a fresh start in life.
For some, a fresh start means ending a relationship and filing for divorce.
"We see an increase in divorce filings at the beginning of each year," says San Diego divorce lawyer John Griffith. "Many clients have put off divorce during the holiday season to maintain peace. However, after New Year's people are anxious for a life change and start taking steps to end relationships."
Griffith, who also serves as a divorce attorney in San Diego, is not alone in noticing this spike in New Year's divorces. DAWN, the British independent legal charity, recognizes the same trend.
The DAWN group explains that the divorce increase in January is due to several factors. These include financial worries, a poor economy, unemployment, and the colder winter weather. Together, these factors are overwhelming for many. People often reach a breaking point and begin making dramatic changes in their life.
Additionally, it is likely that January is a month of much divorce discussion and planning because February happens to be the most active month for divorce in America according to divorce statistics reported by Huffington Post.
"Obviously January is a time for reflection," says San Diego child custody lawyer John Griffith. "For those considering divorce, it is important to seek legal advice sooner than later. To avoid excessive legal fees created by a drawn property division and child custody battles, it is best to resolve issues quickly."
Learn More
Learn more about Griffith & Young by visiting http://www.SanDiego-Divorce-Law.com. If you want more information about child support laws in San Diego or to schedule your free initial consultation and case analysis, please call 858-345-1720.
About Griffith & Young
The divorce lawyers at Griffith & Young have extensive litigation experience in all areas of family law practice and California divorce law. Based in San Diego, Griffith & Young offers low flat fee services, a sliding hourly scale and military discounts.
© 2013 Sinai Marketing and Griffith & Young. Authorization to post is granted, with the stipulation that Sinai Marketing and Griffith & Young are credited as sole source. Linking to other sites from this document, are strictly prohibited, with the exception of herein imbedded links.