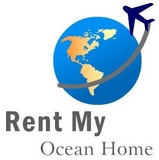 Rent My Ocean Vacation Home in San Diego
San Diego, California (PRWEB) August 17, 2012
Rent My Ocean Home dot com in San Diego, California now has a lot more than just vacation homes on the site. The new sections include beaches, food, golf and other features the vacationers need other in the San Diego area to have fun.
If you're vacationer and you need to know where the best places to go in San Diego, California the website gives you the top 10 things to do. It also features a Facebook blog so that vacationers can talk about their experiences in the San Diego California area.
Vacation homeowners are able to list their home for rent not only on the San Diego rent my ocean vacation home site but all 83 sites that are nationwide. There is an interactive search feature and map to find the office location nearest to your destination.
Rent My Vacation Home dot com is the largest network of vacation homes in the United States. No matter where homeowners are going they can log on to any of the rent my vacation home sites and save their listing.
Vacationers have four different ways to rent homes direct from the owner and save. The different ways they can rent a home are by phone, email, bidding and using the Marriott style check out system. The site avoids listings that are not valid by using the automatic verification address system.
Rent My Ocean Vacation Home dot com is located at :
Rent My Ocean Home
3089C , Clairemont Dr
Suite 512
San Diego, CA. 92117
619-758-3820
Subsidiary of Rent My Vacation Home dot com
Copyright © 2012 Rent My Ocean Vacation Home dot com in San Diego.
(800)-699-7684(RMVH)