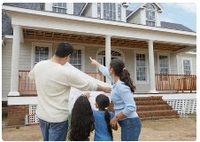 San Diego, CA (PRWEB) May 18, 2009
Homeowners in the market for new money-saving energy efficient heating and/or air conditioning systems now have even more incentive to "go green" with new federal tax credits and SDG&E rebates, and Mauzy Heating and Air is available to ensure customers residing in San Diego and surrounding communities throughout Southern California get every rebate available and get the most energy efficient system for their investment.
On February 17, 2009, President Obama signed the American Recovery and Reinvestment Act of 2009 - known as the "Stimulus Bill," which made significant changes to the energy efficiency tax credits. These credits now apply to products installed for use in 2009 and 2010, and the amount of the credit was increased from 10% to 30%, with a new maximum credit of $1,500 (raised from the previous $ 500 limit) for qualifying systems installed in the taxpayer's principal residence from January 1, 2009, through December 31, 2010.
Quick Summary of Federal Tax Credits --

New products must be "placed in service" from January 1, 2009 through December 31, 2010;
Must be for taxpayer's principal residence, EXCEPT for geothermal heat pumps, solar water heaters, solar panels, and small wind energy systems (where second homes and rentals qualify);
$1,500 is the maximum total amount that can be claimed for all products placed in service in 2009 & 2010 for most home improvements, EXCEPT for geothermal heat pumps, solar water heaters, solar panels, fuel cells, and small wind energy systems which are not subject to this cap, and are in effect through 2016;
Must have a Manufacturer Certification Statement to qualify;
For record keeping, save your receipts and the Manufacturer Certification Statement; and
Improvements made in 2009 will be claimed on your 2009 taxes (filed by April 15, 2010) -- use IRS Tax Form 5695 (2009 version) -- it will be available late 2009 or early 2010.
In addition to federal tax credits, San Diego Gas & Electric is offering a rebate of up to $ 200 on qualifying high efficiency gas furnaces. And for San Diego homeowners looking to go that extra step to save energy and money, SDG&E is also offering a 15 cent per square foot rebate on attic insulation - which is another service that Mauzy Heating and Air provides to customers looking to save money on energy bills and be environmentally responsible with their energy usage.
San Diego HVAC contractor Mauzy Heating and Air is known for being on the cutting edge of the residential heating and air conditioning industry, and maintains that dedication to the San Diego and Southern California market by ensuring that local homeowners are made aware of these cost-saving rebates and federal tax credits. There has never been a better time to upgrade that old energy-wasting heating and air conditioning system.
To obtain a free estimate for installing a new energy efficient heating or air conditioning system in time to obtain up to $1500 in federal tax credits contact San Diego heating and air conditioning contractor Mauzy Heating & Air serving residential homeowners throughout San Diego and Southern California.
###