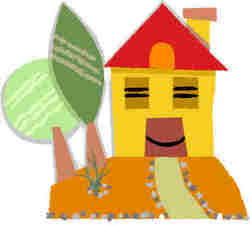 Lawns are water hogs and high maintenance
San Diego, CA (PRWEB) April 10, 2009
San Diego Curb Appeal (SDCA), a full service residential service provider, is offering a free consultation to help clients converse water usage with a drought tolerant landscape. SDCA has been actively promoting and implementing drought tolerant solutions. Everyone from condominiums, Home owners and sellers are now benefiting from a beautiful drought tolerant landscape and also know they're helping the community with their water conservation.
Clients are delighted with a colorful selection of California native and Mediterranean climate plants along with attractive ground cover. See our Portfolio. Drought tolerant landscapes offers a rich mixture of textures and colors that compliments our climate, conserves water and our eco-social conscience.
"Lawns are water hogs and high maintenance," said Toca Murakami, Consultant for San Diego Curb Appeal. "They're not suitable for our dry climate. They need constant watering several times a week and weekly maintenance. Furthermore, home owners are motivated when they can rid themselves of temperamental sprinkler systems and the maintenance that lawns demand. Homeowners like getting some of their weekend back with drought tolerant landscapes. Social conscience today is constantly evaluating our over consumption of natural resources. Lawns have had their day in the sun in southern California."
"Our affordable approach distinguishes San Diego Curb Appeal. We here to help at any level from design to implementation or any steps in between. Many times clients offer their own labor to minimize costs. Clients appreciate our approach in these tight economic times," said Toca.
About San Diego Curb Appeal:
Founded in 2005, San Diego Curb Appeal's mission is to offer affordable "curb appeal" home related services for a wide variety of real estate needs. Ours clients are home sellers, listing agents and consumers. SDCA's "one-stop shop" is with you every step of the way.
Our firm delivers practical and affordable expertise that manages home services from beginning to end. The client benefits with optimum value, saving their time and time to market.
SDCA takes the guesswork out of curb appeal. We utilize a team of tested service providers committed to deliver affordability, value, professionalism and the highest of customer service. We never take our focus off the customer.
For more information on San Diego Curb Appeal, please call 888-599-CURB or visit them online at http://www.sdcurb.com.
Media Contact:
Toca Murakami
San Diego Curb Appeal
Phone: 888-599-CURB
###