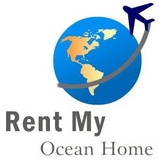 New Vacation Home Rental store opens in San Diego called Rent My Ocean Home Located at 3089C Clairemont Dr,Suite 512, San Diego, CA. 92117 phone 619-758-3820
San Diego,California (PRWEB) September 14, 2011
Rent My Ocean Home http://rentmyoceanhome.com/ located in San Diego. They have been in business since 1984 and offer the largest selection of vacation rentals in San Diego, Mission Beach, and Pacific Beach. San Diego is one of the top vacation destinations in the country. Gorgeous beaches, cool breezes, and warm sunshine year round make it the ideal place to experience the best of the Southern California lifestyle. At Rent My Ocean Home dot com , they also offer the best selection of San Diego beach rentals.
Known for its idyllic climate, 70 miles of pristine beaches and world-class family attractions — including the world famous San Diego Zoo, San Diego Wild Animal Park, Sea World San Diego and Legoland California — America's Finest City offers a wide variety of things to see and do, attracting millions of visitors from around the world every year.
Mission Beach vacation rentals found here are perfect for families, small groups, and couples looking for a place located right near the beach. With Belmont Park nearby and the boardwalk filled with fun activities year round, there is always something to do .
Learn about the benefits of partnering with Rent My Ocean Home dot com (http://rentmyoceanhome.com) to rent your vacation rental or long-term property. Our vast experience as a San Diego vacation rental Company will ensure top service.List on 83 web sites with 70,000 others for 99.00 a year.Subsidiary of Rent My Vacation Home dot com. (http://www.rentmyvacationhome.com)
Only 10 minutes away from Mission Beach, vacationers will find the beautiful vacation rentals in downtown San Diego's . they can catch a San Diego Padres ballgame during the summer or head over to Seaport Village for a variety of fun activities, including great restaurants, an excellent view of the bay, and live music.
Further up the coast is Pacific Beach, known for its wide variety of activities including, shopping, unique and delicious restaurants, live music venues, and the famous Crystal Pier. Located right by the shore, our Pacific Beach vacation rentals are sure to provide the perfect place to stay while vacationers enjoy all of the surrounding activities that Pacific Beach has to offer.
San Diego vacation rental locations are just minutes away from La Jolla, which is situated along one of the most beautiful coastlines in all of Southern California. With elegant restaurants and colorful downtown boutique shops, this upscale community is known for its exceptional culture and warm ambience. From Bird Rock to the La Jolla Cove, the La Jolla coastline offers some of the most beautiful scenery in all of San Diego.
So go ahead and search the beautiful and vast selection of San Diego vacation rentals with online vacation booking system at Rent My Oean Home ! http://rentmyoceanhome.com/ No matter what area of San Diego , Rent My Ocean Home dot com has the widest and best selection of San Diego vacation rentals and San Diego vacation packages provideing vacationers with a fun & memorable experience!
Rent My Ocean Home makes an "ideal way" to travel for families with children, groups engaging in special events, and family reunions. Vacationers have the privacy of individual bedrooms, but the proximity of bedroom quarters being adjacent to family rooms to easily congregate in the great room for fun socializing times and entertainment. Clean and well-equipped kitchens make a meal easy to whip up for convenience.
For those vacationers who are local to San Diego,they are also encourage to browse the great selection of California beach rentals. The freedom of taking time off from work to enjoy life in your home town can be the perfect way to de-stress! No packing, no airport delays, and no backseat chants of, "Are we there yet?" So why not rent a local California vacation rental for an away-from-home getaway that is a close-to-home vacation? Being a San Diego local, it is easy to forget that San Diego is a Vacation Paradise to most.
Paradise is only minutes away — to the nearest computer keyboard or telephone to check out the phenomenal bargains on our San Diego vacation rentals.Rent My Ocean Home dot com(http://rentmyoceanhome.com) has been in the San Diego vacation rental business for many, many years, and our friendly Representatives are ready to answer all of your vacation rental questions and take care of vacationers and homeowners needs to make your vacation or rental home a dream and a reality!
For More info call 800-699-7684
###