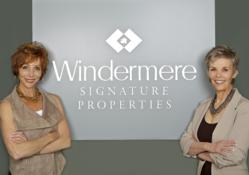 "We need strategies that speak to the changing demographics in order for us to respond to the needs of the consumers, now and in the future." Francine Finn
San Diego, CA (PRWEB) September 27, 2012
Francine Finn of Windermere Signature Properties was an invited guest panelist at a recent symposium hosted by the San Diego Association of Realtors (SDAR) to contribute to a panel discussion based on the National Association of Realtors (NAR) two year program to engage realtors in scenario-based strategic planning. Scenario planning is a proven way to make flexible long-term plans and manage future uncertainties. Panelists were presented with a focal question: In an ever-changing world, what is the future of the real estate industry in 5 to 10 years?
According to Ms. Finn, the focal question was addressed by the panelists with an approach that included three different levels or audiences - the consumer, agents and other industry players and the NAR and state and local associations. In groups of six, the panels explored five different scenarios that presented alternative future business environments. Their goal was to identify and explore important strategic opportunities, possibilities and challenges as well as the "what ifs?" that NAR and local associations may face in the future. "These scenarios are not designed to predict the future" said Finn "But, to open our thinking to new potential advantages in our industry and learn to ask strategic questions that can broaden our knowledge as an industry and individual realtor."
The incoming president of SDAR for 2013, Linda Lee, added that these scenarios were not solutions. "They are meant to stimulate thought and conversation among agents and other related industries. The speed of change is so fast right now. If we don't continue to innovate the way we do business, agents will be left behind." She added, "We don't agree on everything, but we encourage and respect the different opinions we hear from all our members."
The next symposium will be held October 26, 2012 at the Sheraton Harbor Island in San Diego. The event is called ReThink and will be open to as many as 650 association members. The San Diego Association of Realtors has 10,000 members and is the second largest in the state and seventh largest in the country. "We expect a packed audience at this next meeting," said Ms. Lee, "And, we are excited about the interactive program and confident it will engage more agents in the strategic process."
To learn more about the next meeting or to get involved with SDAR, contact Linda Lee at Linda(at)MyHomesbyLinda.com or 858-720-9699
Windermere Signature Properties, founded in June 2010 by Raye Scott and Francine Finn, is located in downtown San Diego in the Marina District. As a local franchise of the Seattle based company, they are committed to creating an agency of professional realtors who are dedicated to client service and providing their agents with the tools to achieve that goal. Raye Scott can be reached at 858-229-5424 or Raye(at)ScottFinnHomes.com and Francine Finn at 858-518-5288 or Francine@ScottFinnHomes.com.
JeffDouglass, Broker/Manager
Winderemere Signature Properties
619-481-6300
http://www.windermeresp.com
Jeff(at)560ventures.com