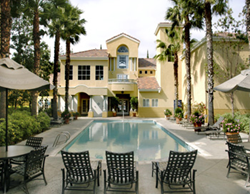 San Diego is an incredible community, attracting both corporate and tourist renters.
San Diego, CA (PRWEB) June 27, 2015
Key Housing, a top-rated short term rental service for the San Diego area, is proud to announce their July, 2015, featured apartment community: Valentia. By selecting a featured apartment community in San Diego, Key Housing is helping those people looking for short term rentals to find quality housing in what is one of the tightest apartment markets in the United States.
"San Diego is an incredible community, attracting both corporate and tourist renters," explained Robert Lee, President of Key Housing. "By selecting Valentia as our featured unit, we have selected one of our most impressive opportunities for short term rentals in San Diego to be featured in July."
The featured apartment community for July, 2015, is Valentia. Interested parties can view the property at http://www.keyhousing.com/rightside.asp?action=form3&ID=548. It is located at 5305 Toscana Way, San Diego, California.
To browse other available San Diego short term rentals please visit http://www.keyhousing.com/san-diego-furnished-rentals.asp. At both locations, one can easily browse a variety of available short-term housing choices for corporate renters available in the city.
Exciting Features of July's Featured San Diego Short Term Rentals Community
San Diego is often designated the best vacation spot (in the lower 48) for it's natural beauty and 'perfect' climate. How does one improve on that? Go to La Jolla! La Jolla truly is the jewel of Southern California with its isolated coves, world class golf, incredible dining and amazing shopping. And the best way to take all that in is from a San Diego short term rental at the Valentia apartments.
Discover La Jolla from a San Diego short term rental apartment that features newly remodeled interiors and huge floor plans. Enter any of the expansive apartment homes, and one will be surrounded by luxury: raised panel cabinetry, granite counters, wood flooring, custom lighting and more. Upgraded Whirlpool appliances are present in every unit. Other modern amenities in the apartment complex include a resident lounge, a business center, a conference area and a fitness center equipped with the latest in physical fitness equipment.
This collection of condominium style apartments offers the resident a lifestyle to match La Jolla: stylish, versatile and convenient.
Availabilities for corporate renters cannot be guaranteed; however, Key Housing has many other available opportunities in the hot San Diego and Southern California rental market. Interested parties are recommended to either use the website, or contact Key Housing directly for personal assistance with their San Diego short term rental needs.
About Key Housing
Based in Folsom, California, Key Housing Connections Inc. specializes in short term rentals and short term rentals in large cities like San Francisco, Los Angeles or San Diego as well as smaller cities like Anaheim, Foster City and La Mesa. Key Housing is a leader in affordable, friendly, short-term and short term rentals housing in places like Menlo Park, Riverside, Woodland Hills, and just about every city in California. Whether it's serviced apartments or a furnished rental, just search, click or call today!
Key Housing
(800) 989-0410
http://www.keyhousing.com/