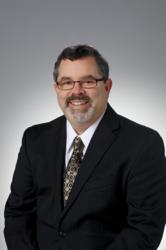 Richmond, VA (PRWEB) February 29, 2012
L. Lee Byrd, former chair of the Business and Professional Litigation practice and current member of the Board of Directors of the law firm of Sands Anderson PC, has been elected President of the firm, reported M. Pierce Rucker, immediate past president.
"Lee's dedication to the Board over his term and his careful stewardship of our offices and staff as Chief Operating Officer convinced his fellow Board members that he has the skills and tenacity to be a superb leader of our growing law firm," said Rucker.
Byrd, a shareholder of the firm since 1998 and one of the firm's leading litigators, devotes substantial time to handling a wide variety of business litigation relating to contracts, commercial leases, easements, insurance coverage, and legal malpractice. He is often involved in shareholder, partnership, and employment disputes. Byrd serves as an arbitrator, and has substantial experience in arbitrations and mediations.
In addition, Byrd is an active, adjunct member of the firm's Government Group. In that capacity, he has handled a variety of litigation, appellate, and administrative matters involving environmental, nuisance, land use, zoning, and municipal finance issues.
Byrd is a principal contact at the firm for The Law Firm Alliance and has served on its Board of Directors since 2007. He has been listed seven times among Virginia's "Legal Elite" in Virginia Business Magazine's annual compilation and among Virginia's "Super Lawyers" for the past seven years. He is AV® rated by Martindale Hubbell, the highest possible designation in their system for experience and ethics. Byrd earned his law degree at the College of William and Mary School of Law and his B.A. from the University of Virginia.
Founded over 160 years ago, Sands Anderson has 74 lawyers practicing among its offices in Richmond, Christiansburg, Fredericksburg and McLean, Virginia, and Raleigh, North Carolina. In 2011, it was ranked 11th in the Virginia Lawyers Weekly annual listing of the state's largest law firms. Sands Anderson provides a full range of legal services to corporations and businesses, healthcare providers, financial institutions, state and local governments, the insurance industry and individuals. For more information, visit http://www.SandsAnderson.com.
###