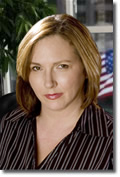 Drunk Driving charges can be beat.
San Francisco, CA (PRWEB) May 20, 2011
Many people assume that a drunk driving or DUI charge can't be beat. After all, it's difficult to argue with the stark reality of a breathalyzer readout or a crime lab blood sample result.
However, California DUI defense attorney Michelle Spaulding of the Summit Defense Attorneys law firm, proved this week that DUIs can be beat.
According to Ms. Spaulding, the police officers who administer field sobriety tests are required to follow a complex protocol when testing the blood alcohol level of suspected drunk drivers. When they are sloppy in giving these tests and make mistakes, the client's rights are potentially violated.
These mistakes, when brought to light by a knowledgeable DUI defense attorney, can make the difference in beating a DUI accusation.
Ms. Spaulding, a Harvard educated defense attorney, is among a select group of San Francisco DUI attorneys who has successfully completed the official NHTSA (National Highway and Traffic Safety Administration) certification program. This is the training that is ordinarily given only to police officers when they are learning how to conduct the standardized field sobriety tests.
Ms. Spaulding uses this insider knowledge to challenge the tests and thereby help her clients beat DUI accusations. Many of these clients have never been convicted of any crime in the past and were found to be close to or just barely over the legal blood alcohol limit of .08. In these cases especially, she says, there is room for negotiation.
Says Spaulding, "The consequences of a DUI conviction to some people can be severe. For example, a professional driver might lose his or her livelihood. Likewise, a non-citizen might be forced to leave the country due to problems renewing a TN1 work visa." Even without those complications, a DUI conviction is almost always a big expense and an embarrassment.
Ms. Spaulding's Recent DUI Victory
Ms. Spaulding's most recent DUI victory involved a client who was arrested for drunk driving on a stretch of CA highway that's notorious for out-of-towners being needlessly pulled over. This client faced the possibility of losing her job as a consultant since she relied on her car to visit customers. As a non US citizen, she also risked losing her TN1 or work visa.
DUI Investigation and Defense Strategy
As part of her case investigation in DUIs, Ms. Spaulding begins by taking a detailed case history with the client. Next she reviews the police report, looking for inconsistencies and errors with the field sobriety testing. Finally she reviews the evidence by visiting the site of the incident.
During her examination of the arrest scene, Ms. Spaulding observed that the area where the field sobriety tests were performed was sloped and gravelly. This raised concerns, because the client at the time was wearing high-heeled boots. Even without alcohol in her blood, it would be difficult for her to perform the walk and turn or balance tests. She also spotted an inconsistency on the police form which instructs the officer how to administer the Horizontal Gaze Nystagmus test.
Immigration Impact of California DUI Conviction
In this case, Ms. Spaulding consulted with her colleague, Summit Defense Immigration attorney Scott Mossman, whose practice focuses on helping Summit Defense's non-citizen clients avoid immigration problems. Immigration consequences in criminal cases can range from non-renewal of a work visa to the possibility of deportation in more serious cases.
According to Mr. Mossman, "A DUI doesn't automatically qualify as a deportable crime of moral turpitude, but it does trigger an examination by a panel physician or psychiatrist when the client applies for renewal of the visa."
Case Outcome: No Criminal Record
The district attorney agreed with Ms. Spaulding's findings and arguments regarding the field sobriety tests. At first, he was willing only to drop the DUI to a lesser wet-reckless charge. But after Ms. Spaulding persisted and presented the immigration advice report from her colleague, he ultimately agreed to completely drop the DUI charge down to an infraction moving violation with a driving school requirement. With this outcome, the client has no criminal record and no potential immigration issues.
About Summit Defense Attorneys
Summit Defense Attorneys is a Northern California Criminal Defense Law Firm with offices in San Francisco, San Jose, Oakland, Burlingame, Point Richmond and Sacramento. Their accomplished team of trial attorneys includes two former prosecutors, a former police officer and attorneys who graduated from the country's top law schools including Harvard. Their Criminal Defense Attorneys handle the full spectrum of criminal cases with a focus on first time offenders and DUI, Domestic Violence, Theft, Sex Crimes and Felony defense. The firm offers free case consultations for all criminal matters. Contact Summit Defense Attorneys at (510) 412-8900.
###