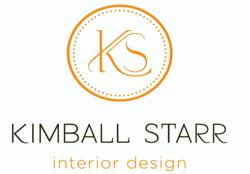 In the midst of pain and uncertainty, such a pleasant environment leads to thoughts of relaxation and hope, and we will always be grateful for the work done for these women in El Salvador.
San Francisco, CA (PRWEB) November 13, 2012
Together with 40 enthusiastic volunteers, San Francisco Bay Area decorator Kimball Starr recently utilized key design elements of paint color, wall stencils, and nature imagery to create a peaceful, soothing environment for women undergoing chemotherapy treatments at the National Maternity Hospital in San Salvador, El Salvador.
The oncology ward remodel—which required extensive structural repairs to crumbling walls and floors—was sponsored by the non-profit organization Basic Health International (BHI), along with generous support from local supporters, foundations, and private businesses.
BHI's medical director, Mauricio Maza, says, "Every time that I come back to visit patients at the oncology ward, it's hard for me to express how the makeover has touched patients that are undergoing cancer treatment." He says after Kimball Starr's design transformation, "not only the patients, but the hospital staff, they have such a different countenance."
As a top interior designer in San Francisco, Kimball Starr understands the power our surrounding environment has on sickness and health. Prior to El Salvador, Starr transformed a chemotherapy treatment room at Northern California's Marin Cancer Care at the invitation of RoomsThatRock4Chemo (RTR4C).
The Marin interior designer selected a drab, claustrophobic room and turned it into a room that patients request. Chelsea, a patient on her second round of chemo for colon cancer who now only wants to receive treatment in the Starr-designed room, says that it makes her feel very relaxed and makes the three-hour treatment much more tolerable. On the heels of this transformational success, Starr was invited by BHI and RTR4C to bring her same skills, talent, and compassion to the San Salvador project.
"When RoomsThatRock4Chemo approached me about helping the women of El Salvador, I knew it was a once-in-a-lifetime opportunity to make an incredible impact where hope was so desperately needed," says Starr.
The redesign involved four rooms containing 15 beds for patients who are hospitalized, an outpatient chemotherapy treatment room, a nurse's station, and a room for patient consultations and other outpatient procedures.
Starr selected flooring materials, tiling for the bathrooms, paint colors, and artwork. She also donated nature images from her personal photography, imagery essential for reducing mental anxiety and pain, and made treatment rooms seem more like an inspirational art gallery for nature's small wonders than a place for treating illness.
"In the midst of pain and uncertainty, such a pleasant environment leads to thoughts of relaxation and hope, and we will always be grateful for the work done for these women in El Salvador," says Dr. Maza.
Starr says these projects exemplify the power of design. "It is so humbling and gratifying to hear how my design work affects people. I truly believe that changing the atmosphere of a space will change the lives of the people who inhabit it—whether it's the apartment you call home, the vacation home where you spend holidays, or even the hospital you visit when you're ill," states the San Francisco interior decorator. "I want to improve the well-being of people as soon as they step inside—that's the goal of every space I design. I truly live by my design firm's motto, 'changing lives one room at a time.'"
About Kimball Starr Interior Design
Kimball Starr Interior Design, Allied ASID, is an affordable luxury interior design firm in San Francisco that delivers value and quality based interior design for residential and commercial interiors. Working with a diverse team of architects, contractors, and talented artisans, our focus is on interior detailing, thoughtful finish selections, and custom furniture design to transform your space into a beautiful and intelligently planned interior.
For more information about interior design in San Francisco or any of Kimball Starr Interior Design's services, call (415) 637-8203 or visit http://kimballstarr.com.