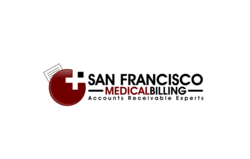 Whereas inefficiency is detrimental to medical providers, it has become "profitable" for insurance companies and "less costly" for government programs.
San Francisco, CA (PRWEB) March 23, 2011
San Francisco Medical Billing LLC today announced a complementary webinar on medical office procedures.
Webinar date and time: Friday, April 29th, 3-4:30 pm
San Francisco Medical Billing LLC, a full-service medical billing company, is owned and operated by former, acclaimed Medical Billing Instructor, Kelly Hansen.
The year is 2011 and it has never been more challenging for health care providers to receive payment for the services they provide. In an increasingly complex payer environment, providers are expected to achieve perfection not only in the services they provide, but also in how they request payment for those services.
With the burden of accuracy increasingly shifted to the provider, and the cost of inaccuracy tangibly high, it is has never been more critical to avoid costly mistakes, before they occur.
Join former Medical Billing Instructor and Owner of San Francisco Medical Billing LLC, Kelly Hansen, on Friday, April 29th, from 3-4:30 pm for the Billing Webinar Series Presentation: "7 COSTLY Mistakes Made by Medical Offices and How to Avoid Them"
During this Webinar Ms. Hansen will cover the significance and impact of the following 7 costly mistakes:
1. Hiring (and keeping) bad workers
2. Accepting write-offs and not investigating their source
3. Aversion to technology and automation opportunities
4. Failing to define and track key performance indicators
5. Tolerating disorganization
6. Lack of accountability systems
7. Worst of all: Accepting the status quo
Ms. Hansen will be available to answer questions following the presentation.
Space is limited to 30 participants. Please register here: San Francisco Billing Webinar
Contact
Medo Eldin, MA, MS, MBA
Vice President of Operations
medo(at)sanfranciscomedicalbilling(dot)com
San Francisco Medical Billing LLC
268 Bush St. # 2710
San Francisco, CA, 94104
(415) 817-9944
For more information about San Francisco Medical Billing LLC, please visit http://sanfranciscomedicalbilling.com
###