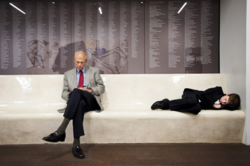 We're excited to announce these winners, all of whom put in spectacular effort in their categories which include Getting Ready, Ceremony, Kids Being Kids, Engagement Portraits and mor
San Francisco, CA (PRWEB) March 06, 2012
Wpja.com is excited to announce the winners of its Q3 2011 photo contest, including one who is a San Francisco Wedding Photographer. There were 20 categories, with multiple winners in each category from around the country.
"We're excited to announce these winners, all of whom put in spectacular effort in their categories, which include Getting Ready, Ceremony, Kids Being Kids, Engagement Portraits and more," said Jake Patterson a member of the Association involved in the contest.
"The Bay Area Wedding Photography has grown by leaps and bounds in recent years, and the Wedding Photojournalist Association is committed to being a resource for photographers across the country. Our contest is a way to showcase the best of the best's work and talent, including San Francisco Wedding Photography.
Readers can find all the winners at wpja.com/contests/51-2011-q3-contest/contest-details.html