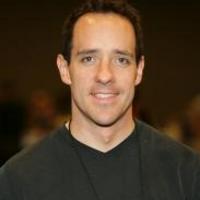 Dr. Schlute is extremely proficient at chiropractic adjusting, diagnosing, and treating patients with excellent rapport
San Francisco, CA (PRWEB) May 25, 2009
Eben Davis Chiropractic Corp. is very excited to have Dr. Dave Schlute on board as an associate doctor in San Francisco. "Dr. Schlute is extremely proficient at chiropractic adjusting, diagnosing, and treating patients with excellent rapport," says Dr. Davis.
Dr. Schlute is also the recipient of the "Outstanding New Doctor of Chiropractic Award for 2007-2008" from the California Chiropractic Association, and is also listed in Cambridge's Who's Who Among Executives and Professionals (Honors Edition).
According to Dr. Eben Davis, the addition of Dr. Schlute will enable Executive Express to manage it's growth and maintain it's walk-in, no-waiting policies. "We want patients to know they can walk-in to Executive Express Chiropractic any time and be seen right away, no matter how busy we are. Having Dr. Schlute will certainly help keep things running smoothly."
Dr. Davis and his team of San Francisco Chiropractors specialize in low back pain, neck pain, and wrist pain, as well as sports injuries. Executive Express Chiropractic is also one of the only clinics in San Francisco to offer nonsurgical spinal decompression with the DRX9000 and DRX9000c for the treatment of cervical and lumbar disc herniations.
Dr. Eben Davis has been serving the San Francisco Financial District for over 17 years and writes daily on his award winning Back and Wrist Pain Blog.
# # #