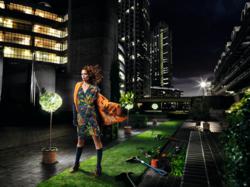 San Francisco, CA (PRWEB) December 10, 2011
Forget the long drive to some dreadful sprawling outlet mall to save a few bucks this holiday season. Manhattan and San Francisco clothing store Skunkfunk has dedicated a portion of each store to discounted outlet merchandise.
The Mission District Skunkfunk store on Valencia, in fact, has dedicated their entire loft to bargain shopping. Shoppers may also qualify for a storewide discount simply by liking them on Facebook (http://www.facebook.com/SkunkfunkUSA) through the end of January, 2012.
"Like most of us, Santa doesn't have deep pockets this year," said Kyle Retzik, owner of Skunkfunk North America. "So we've created outlet sections in our US stores that feature great eco-friendly fashion from past seasons at outlet prices, not only through Christmas, but year round."
Skunkfunk's Holiday Gift Guide: http://skunkfunkusa.tumblr.com/ also offers a promotional discount for shoppers, who can feel good about their environmentally and socially responsible purchases. Skunkfunk is, after all, America's favorite fashion-forward retailer of organic cotton, recycled polyester and Lyocell clothing.
Their eco-conscious fashion is also not limited to those who live or visit San Francisco and Manhattan. ShopSkunkFunk.com allows you to shop comfortably from home and have sustainable fashion delivered right to your door.
Skunkfunk's Fall / Winter 2011 Collection, "Fight the Grey," features a broad range of styles for men and women and includes dresses, jackets, coats, sweaters, skirts, tops, t-shirts, bags, wallets, scarves, hats and gloves. The complete collection is available exclusively at Skunkfunk's retails stores in Manhattan and San Francisco.
Skunkfunk works hard to bring positive change to three areas of their fashion industry: people, planet and prosperity. Textiles are carefully chosen based upon their impact to the environment, and include recycled polyester, organic cotton, and Lyocell.
RECYCLED POLYESTER
Polyester comes from crude oil, a natural scarce resource with a low renewability ratio. Recycled polyester is processed in a less energy intensive way than creating virgin fibers, and it's a perfect option to give a second life to post-industrial remains or post-consumer plastic waste.
ORGANIC COTTON
Organic Cotton is a natural fiber cultivated without the use of synthetic chemicals, such as pesticides or fertilizers, and is not genetically modified.
LYOCELL
Lyocell is a light and silky textile made from regenerated cellulosic fiber that comes from eucalyptus wood pulp. The biodegradable fiber is extracted under a sustainable closed-loop process that saves energy.
For more information about holiday shopping at Skunkfunk, ShopSkunkFunk.com, or any of Skunkfunk's products, call (415) 692-7678, go to http://www.shopskunkfunk.com, or visit one of their three stores located at 1475 Haight Street (Haight-Ashbury) and 302 Valencia Street (The Mission) in San Francisco or 181 Orchard Street (SoHo) in New York City.
About Skunkfunk
Skunkfunk is a Spanish-born New York and San Francisco clothing store that specializes in environmentally-friendly women's, children's and men's clothing. Skunkfunk has stores in San Francisco, New York City, various European cities and online. Their clothing is also sold in multi-brand stores throughout the United States.
###