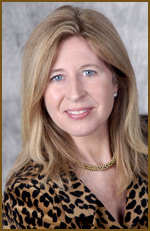 Properties in areas like Forest Hill and Pacific Heights have always been at a premium, so whatever price declines you're seeing now are likely to be it, especially since luxury home sales are already trending upwards
San Francisco, CA (PRWEB) June 09, 2011
San Francisco's luxury home market is showing signs of a turnaround, according to prominent Bay Area Realtor Cece Doricko, who specializes in Forest Hill, Pacific Heights, Cow Hollow and St. Francis Wood, CA real estate. Citing figures from Coldwell Banker's latest San Francisco Luxury Market Report, Doricko reports a 13.6 percent increase in the number of home sales in the first quarter of 2011 as compared to that of the same period last year.
"Buyers of Pacific Heights luxury real estate and other luxury properties in San Francisco are starting to make their presence felt once again," says Doricko, "and it's not surprising why. Homes in these kinds of neighborhoods have always been sought-after and now there are quite a few that are priced lower than they have been for some time. It's no wonder, then, that buyers who have the means are not letting these opportunities pass them by."
On a year-over-year basis, the median sale price of San Francisco luxury real estate went down by 4.3 percent in the first quarter though it shows an increase of 3.9 percent when compared to the fourth quarter of 2010. "You won't be seeing any dramatic price dips in these neighborhoods," says leading Forest Hill, San Francisco Realtor Doricko. "Properties in areas like Forest Hill and Pacific Heights have always been at a premium, so whatever price declines you're seeing now are likely to be it, especially since luxury home sales are already trending upwards."
Doricko, whose area of expertise includes Cow Hollow, San Francisco luxury homes and properties in Lower Marin County, recently launched a new real estate website, CeceDoricko.com, in anticipation of the market's eventual recovery. "When people start buying homes again, they are going to need all the relevant and up-to-date information that they can get and this is what I aim to provide via this website."
To begin exploring the San Francisco luxury home market and to learn more about Doricko's real estate services, visit her new site, CeceDoricko.com.
###